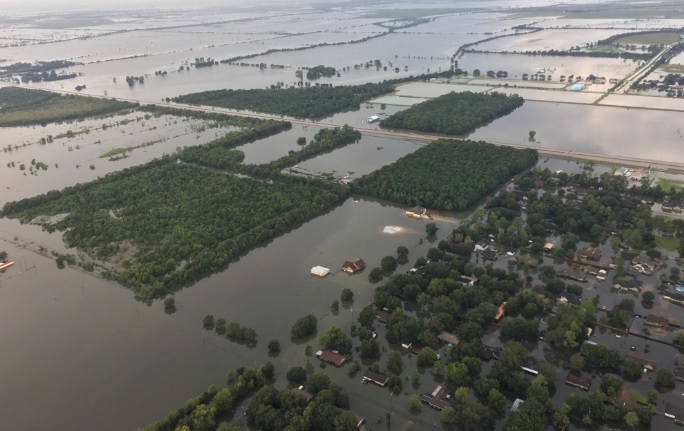 Gov. Greg Abbott announced on Friday that President Donald Trump has granted a federal disaster declaration for six Texas counties, including Harris County, after the flooding and damage Tropical Storm Imelda caused in September. Abbott requested the disaster declaration on Oct. 1.
In addition to Harris, Chambers, Jefferson, Liberty, Montgomery and Orange counties are also covered by the declaration.
Imelda was one of the wettest tropical cyclones in U.S. history, according to the National Weather Service, and five deaths have been attributed to the storm.
"I want to thank the President and FEMA for swiftly responding to Texas' call for assistance following Tropical Storm Imelda," Abbott said in a news release.
The declaration means people in those counties can apply for individual assistance, which includes up to $35,500 per household for damages sustained during the severe weather.
In his request to Trump, Abbott said Imelda impacted thousands of Texans and initial assessments by FEMA and state authorities found that more than 800 homes were destroyed or sustained major damage in the six counties.
Residents of the six counties can call 1-800-621-FEMA or visit www.disasterassistance.gov to obtain information about the federal aid.