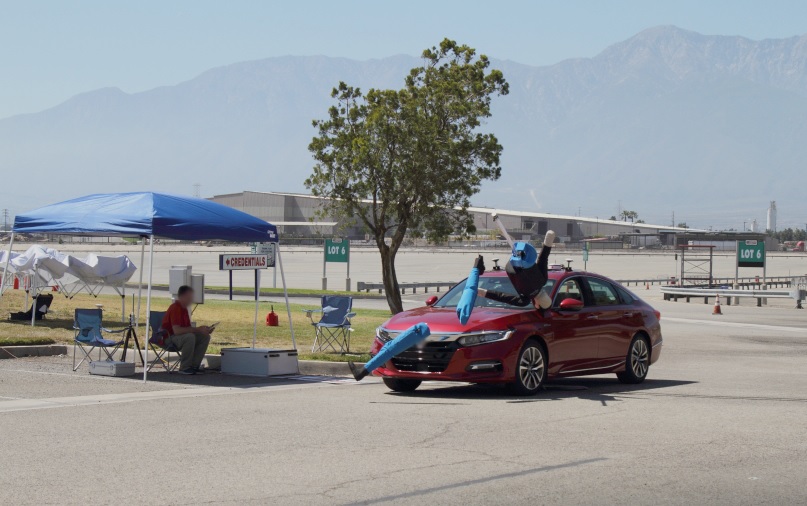 A new study by AAA has found flaws in automatic emergency braking systems that are supposed to detect pedestrians. Automatic detection systems are increasingly common in new vehicles sold in the United States.
The percentage of pedestrian deaths nationwide has been increasing since 2010, according to the National Highway Traffic Safety Administration. On average, nearly 6,000 pedestrians lose their lives each year.
In Texas, there were 621 pedestrian deaths last year, according to the Texas Department of Transportation.
More car manufacturers have been installing automatic emergency braking systems over the last several years. In 2019, these systems are standard on 28% of models and available at least as an option on nearly two-thirds of the models, according to the Insurance Institute for Highway Safety (IIHS).
AAA conducted the study in partnership with the Automobile Club of Southern California's Automotive Research Center using Chevy Malibus, Honda Accords, Tesla Model 3s and Toyota Camrys. All the cars tested were made in 2019 and are equipped with automatic emergency braking with pedestrian detection.
The tests were done on a closed course using crash test dummies in simulations of real-world scenarios like a vehicle turning right into the path of an adult.
Below you can watch video of one of the tests AAA conducted:
The study concluded the braking systems were inconsistent and completely ineffective at night because they didn't detect or react to the crash test dummies that were used to simulate pedestrians.
AAA says the failure of the systems at night is particularly concerning because 75% of pedestrian fatalities occur after dark.
"It's really alarming that even with more technology that is supposed to make our vehicles safer we're seeing an increase in the number of pedestrians that are being hit by vehicles," AAA Spokesman Daniel Armbruster told Houston Matters on Friday.
At 20 miles per hour, all evaluated pedestrian detection systems provided visual notification of an impending collision. Two out of four test vehicles completely avoided a collision with the pedestrian target for at least three out of five runs.
However, the remaining two test vehicles hit the crash dummy every time with minimal or no reduction in speed.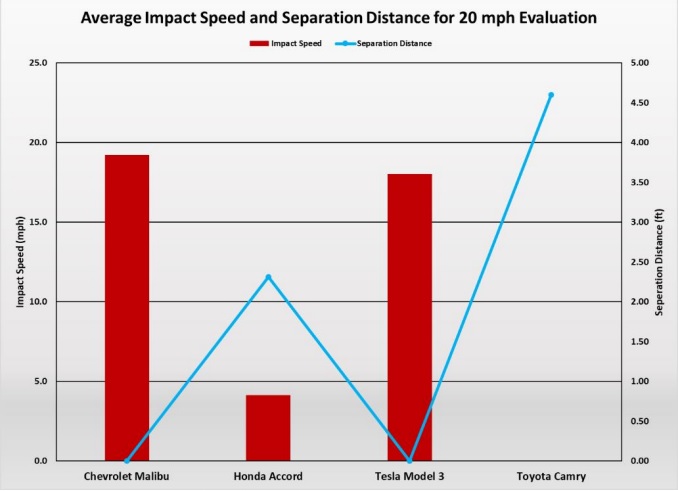 Armbruster noted that in simulations of a child darting from between two cars, with the vehicle also traveling at 20 miles per hour, a collision occurred 89% of the time.
"These are not very fast speeds," he said, "twenty miles an hour is what you would see in a school zone in most parts of Texas."
AAA says the speed of the vehicle, as well as the time of day and location, are important factors. The systems performed better in the tests where an adult crossed in front of a vehicle traveling at 20 miles per hour during the day, with the automatic emergency brakes avoiding a collision 40% of the time.
But, at 30 miles per hour, most systems failed to avoid a collision with the dummy. "The technology should only serve as a backup and not as a replacement," said Armbruster.
IIHS spokesman Russ Rader told News 88.7 he isn't surprised by the results of the AAA study because the technology is still new and it's evolving. "It's important at first to get the basics right," he said, "and we know from our tests that look at some of the common scenarios where pedestrians are often struck that these systems are working."
An IIHS analysis estimated that pedestrian crash prevention systems could potentially mitigate or prevent up to 65% of single-vehicle crashes with pedestrians in the three most common crash scenarios and 58% of pedestrian deaths in those types of crashes. "Of the new crop of crash prevention technologies that are on the market now, automatic emergency braking is the most effective one," he said.
Currently, federal law doesn't require car makers to install automatic emergency braking systems as a standard feature. But Rader said U.S. car manufacturers want to make it a standard feature for the majority of new vehicles by 2022.
Below you can read the AAA study: