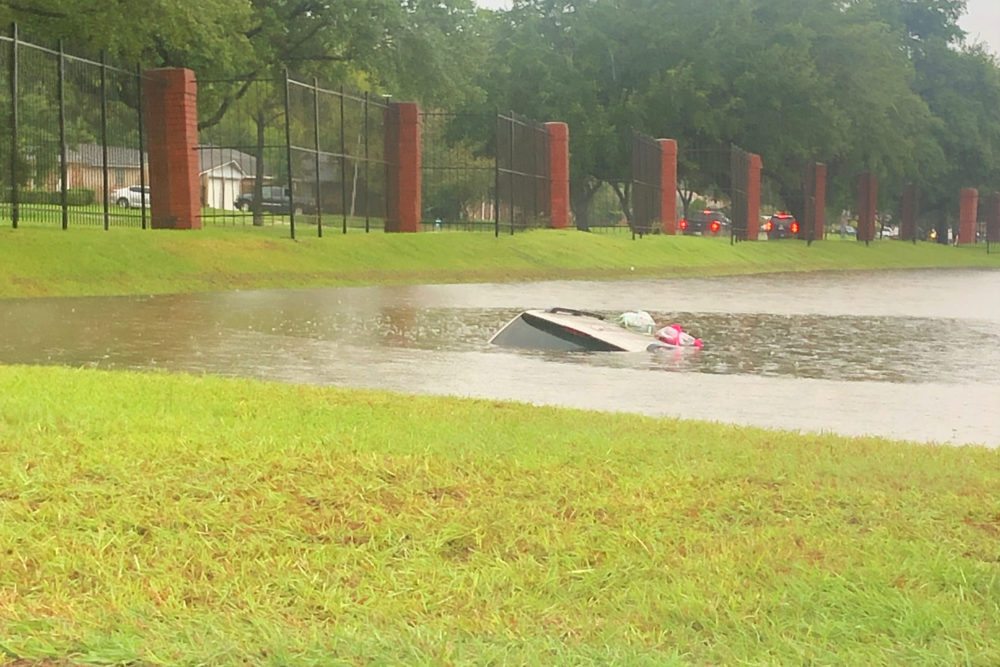 Houston is the city with by far the most flood-damaged cars driving around, according to Carfax.
The vehicle information service estimates Houston has 49,469 flooded cars — far ahead of New York, the No. 2 city, with 17,389 flooded vehicles.
Among states, Texas leads with 87,400, followed by Florida with 28,900 flood-damaged cars on the roads.
Nationwide, there are an estimated 408,280 flooded cars.
And those numbers are from before Tropical Storm Imelda. That's why it's important to check a vehicle's history before buying, said Emilie Voss with Carfax.
"And that includes running a Carfax report to see if there's been reported flood damage or signs of a salvaged title," she said. "And also to take the car to a trusted mechanic so that they can evaluate and look for any of the telltale signs that there may have been flooding in the vehicle."
Some of those signs include a musty odor or a strong air freshener that might be used to mask the smell, loose or new upholstery carpeting, rust inside the car or under the hood, and fog or moisture in the interior or exterior lights or in the instrument panel, Voss said.
Carfax has a free flood damage check by VIN on its website.
While the number of flooded cars in Houston is high, it dropped by more than 60% in the past year.
Carfax estimates there were 127,605 flood-damaged vehicles on Houston's roads last year.
Voss attributes that in part to Hurricane Harvey, but also "consumers in Houston are probably wising up to these tricks from conmen and knowing that you have to ask questions and you have to look at the history," she said.
More than 20,000 cars flooded by Imelda
The number of auto insurance claims filed as a result of Tropical Storm Imelda has reached more than 20,000 in southeast Texas, according to the Insurance Council of Texas.
But many car owners will not see any insurance money. According to personal finance firm Value Penguin, five million, or 30%, of Texas drivers only have liability insurance, which doesn't cover damage to their car, from flooding or otherwise.
One reason may be cost. Value Penguin's research finds comprehensive coverage adds 57% more cost on average in Texas.
"They rate people based on a variety of factors and the cheapest one for you may not be the cheapest one for your neighbor," Mark Fitzpatrick, senior research analyst with the company, said. "So it's always good to do shopping yourself, compare, and maybe you can find a way to get affordable flood insurance under comprehensive insurance."
Houston drivers are also paying the most for insurance in Texas, according to Value Penguin – more than $2,880 a year. That's more than $500 over the state average.