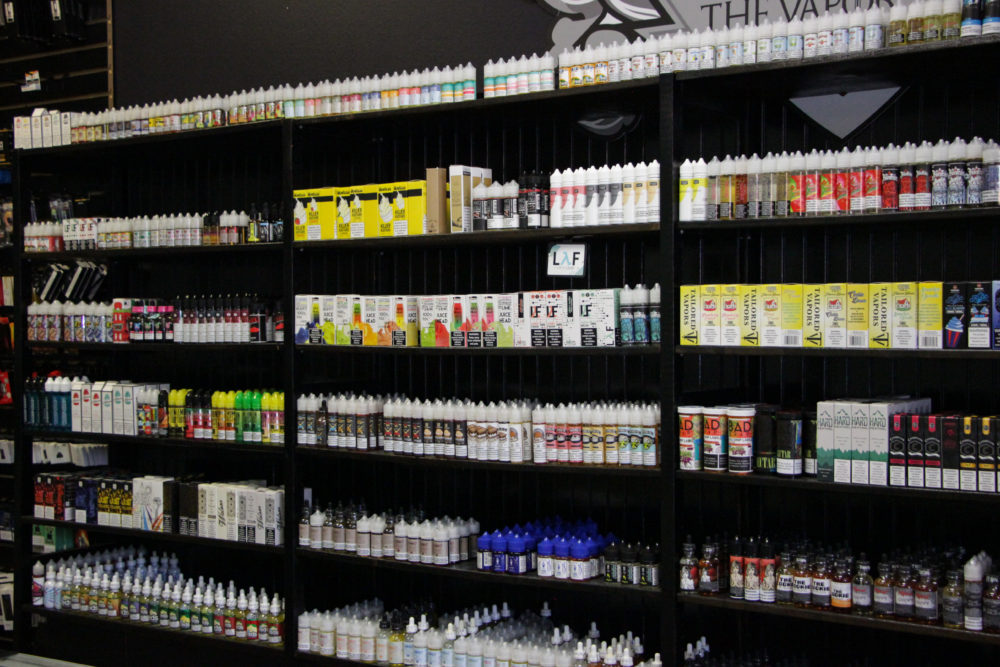 The Harris County Public Health Department said Friday it has identified three individuals with confirmed or probable vaping-related lung illness. The county stated the three individuals are teens. The cases are different from three other cases that the City of Houston confirmed on Sept. 10, said India Ogazi, a spokesperson with the Harris County Public Health Department.
The county and city health departments have separate jurisdictions and do not combine their total number of cases.
Dr. Umair Shah, executive director of the Harris County Public Health Department, said the spikes in vaping-related deaths and lung illness are alarming.
"HCPH recommends all community members not use e-cigarette products, until the investigation is concluded," Shah said in a statement.
The county health department is currently investigating other individuals who may have become ill after vaping.
In Texas as a whole, the number of vaping-associated severe lung disease cases was 54 as of Sept. 24, according to the state's health department.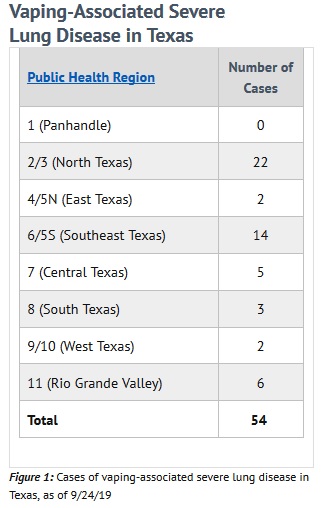 The Centers for Disease Control, the Food and Drug Administration and local health authorities have launched investigations into the sudden outbreak of hospitalizations.
Difficulty breathing, shortness of breath and coughing are some symptoms of vaping-related lung illnesses. The Texas Department of State Health Services says patients have also experienced nausea, vomiting and diarrhea.