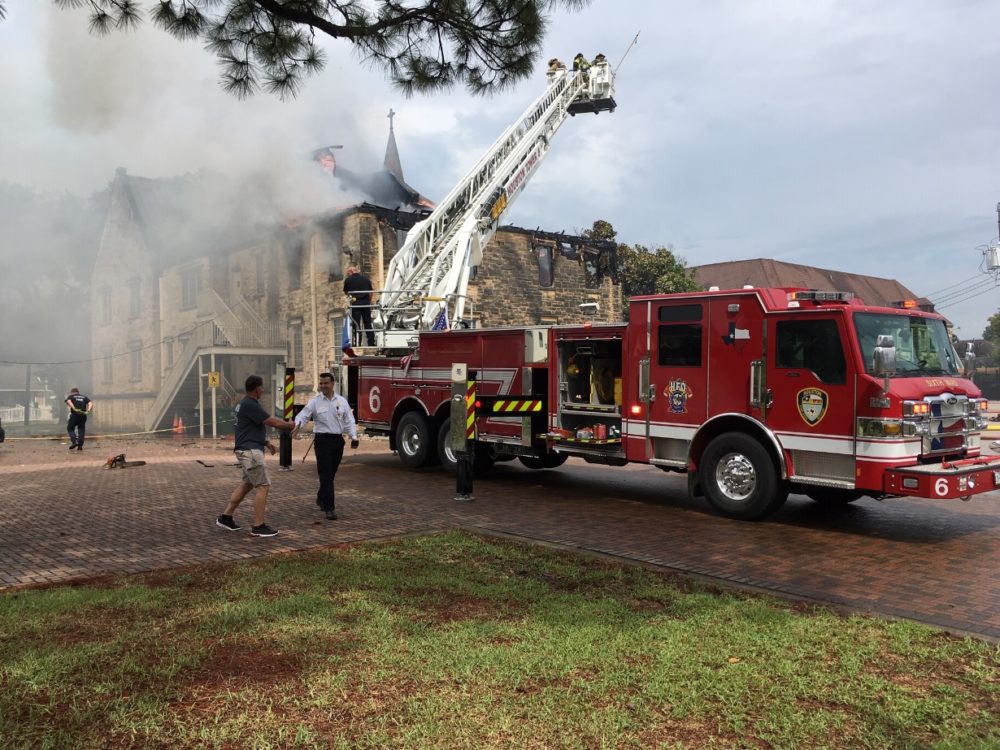 A 2-alarm fire caused significant damage to a historic church in the Heights, north of downtown Houston.
Houston Fire Deputy Chief Richard Galvan told News 88.7 firefighters were dispatched Friday at 12:45 p.m. to St. Mark's United Methodist Church. The fire escalated and seven fire trucks had to be deployed.
Galvan said the fire damaged the second story of the south section of the church. At 3:30 p.m. the fire hadn't been extinguished and firefighters were still putting out a couple of spots, according to Galvan. He said some personnel were working at the church when the fire broke out, but they had all been accounted for.
Arson investigators were on the scene, but it was too early to tell what caused the fire, according to Galvan.
@HoustonFire responding to St. Mark's United Church- Fire in @HoustonHeights pic.twitter.com/foWFwQn05P

— Houston Fire Dept (@HoustonFire) September 20, 2019
Scott Stevens, a Heights resident who has been a St. Mark's parishioner for more than ten years, told News 88.7 the church is an icon in the neighborhood.
"It's a very open church. We like to invite the neighbors every Christmas time, for the Christmas pageant, all kinds of people come from the neighborhood," Stevens said, adding he felt shocked by the incident.
Stevens noted the church has a lot of antiques, including furniture from the 1930s. "It's going to take some really big rebuilding. There's storage up in the attic that's used for Christmas and different seasonal festivities."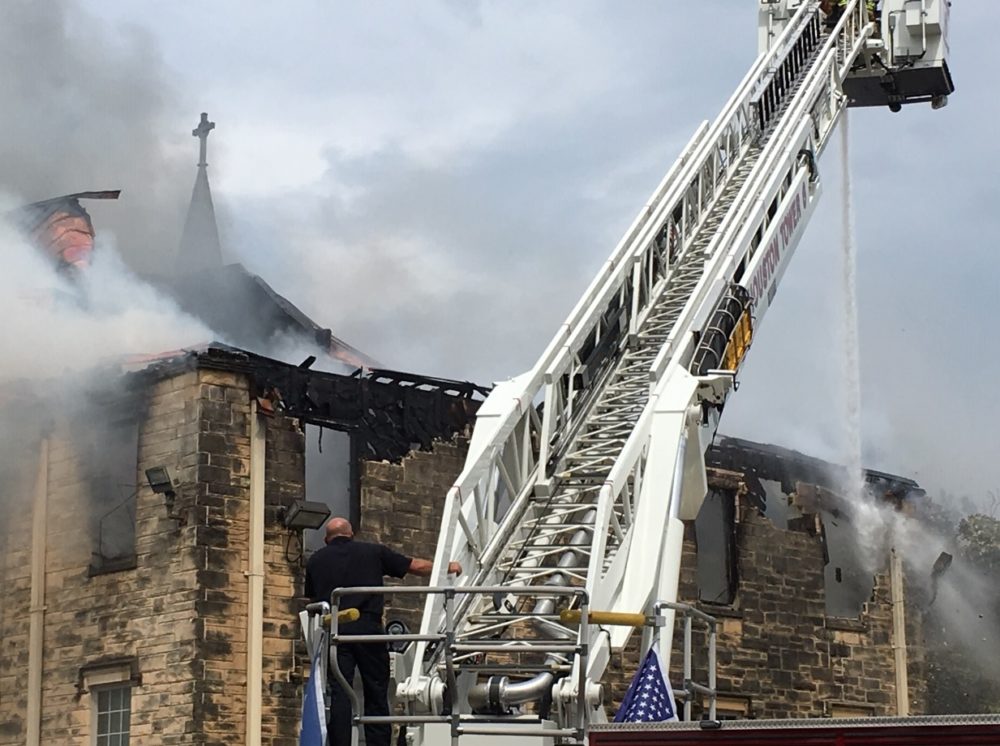 The cornerstone for St. Mark's United Methodist Church was laid on August 10, 1939, after the merger of the Norhill Methodist Episcopal Church, and the Woodland Heights Methodist Episcopal, South, according to the church's website. The church's origins in Houston date even further back to the 1870s.