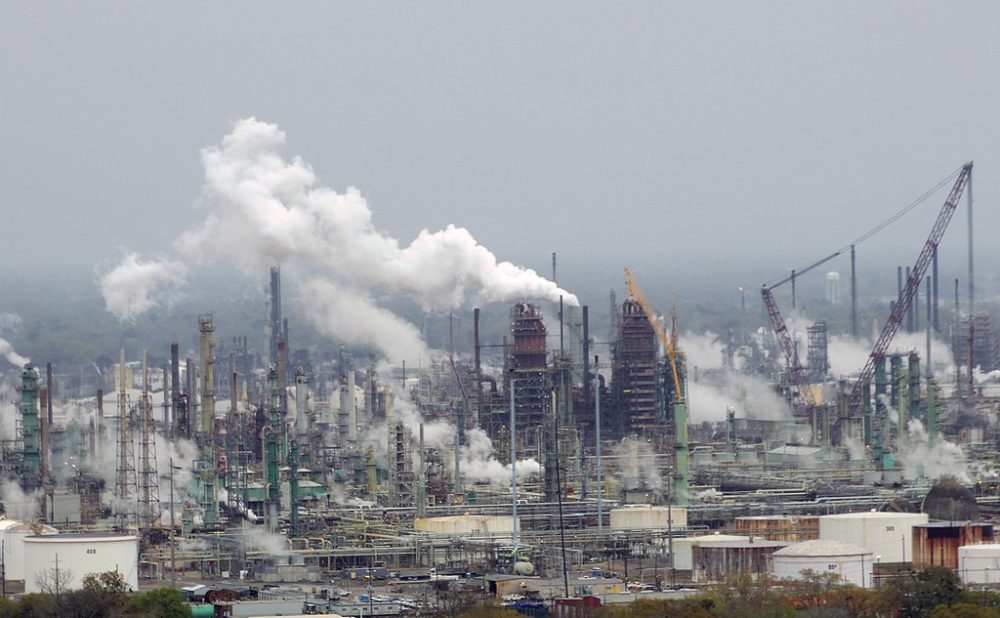 Nearly 300 students, alumni and others have signed a petition to disinvite two speakers from the University of Houston's Honors College's fall convocation event.
Executive advisor to the chairman of Exxon Mobil April Feick, who graduated from UH in 1997, is set to give the keynote speech at Thursday's event.
UH System Board of Regents member Gerald McElvy, who previously worked at Exxon Mobil for 33 years, will be the introductory speaker.
When recent UH graduate Katherine Fischer heard that, she decided to start a petition for the university to disinvite both speakers.
"We need universities and other institutions of power to stand up to corporations and other entities that do massive harm to the world and to our environment," she told News 88.7.
She pointed to an accusation that the oil and gas company has known for a long time about the effects of burning fossil fuels on climate change but continued to deny the science.
And closer to home, the company is being sued for clean air and water violations in connection with a fire at its Baytown refinery, Fischer said.
Exxon Mobil did not respond to a request for comment before deadline, but on its website, the company says that it has taken steps to reduce its greenhouse gas emissions and is investing in research to develop cleaner energy solutions.
It also supports the Paris Climate Agreement, which President Donald Trump has announced the United States would withdraw from.
In a statement, UH said universities are forums for expression and debate and that it will not disinvite speakers because some people might object to their positions or affiliations.
Fischer said she understands the importance of the oil and gas industry in Houston and that Exxon Mobil pays for scholarships to the University of Houston.
But she isn't deterred by that.
"I think a larger point here is that oil and gas companies are going to have to fundamentally change their business models if we're going to survive," she said.
There will be a "rally for climate justice" right before the Honors College convocation, Fischer said.