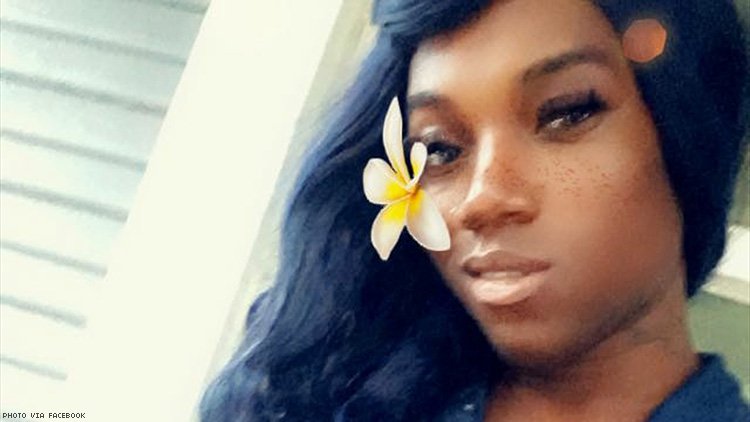 Houstonians are mourning the death of an African American transgender woman. Tracy Single was found dead in a parking lot in the Memorial area on July 30, according to the Houston Police Department. An autopsy revealed the incident was a homicide.
"We are devastated by the loss of Tracy," HPD sergeant Alexa Magnan, who works closely with members of the LGBT community, said. "We're here and we are pursuing every lead in this case to try to bring justice for Tracy."
The 16th trans murder this year has happened here in Houston. Rest In Peace Tracy Single. We have lit City Hall and the Bridges over Hwy 59 in trans colors in her honor tonight/tomorrow. As we #sayhername we remain committed to creating a City where #translivesmatter 💙💕 pic.twitter.com/4cagiNFmrS

— RustinBrother (@HarrisonGuy) August 15, 2019
At least 22 transgender people were killed in the U.S. last year and 82% of them were women of color, according to the national advocacy group Human Rights Campaign.
"Transgender people are disproportionately affected by violence. Every year it's consistent," Magnan said. "Transgender women of color all across the country are victimized at much higher rates."
All HPD officers are receiving mandatory training with Equality Texas this year to educate them on working with transgender Houstonians, Magnan said. And she's encouraging members of the transgender community to report any information that could be related to the incident.
Houston City Hall and several highway bridges were lit in the trans pride flag colors — blue, pink and white — this week in Single's memory, according to Harrison Guy, the chair of the mayor's LGBTQ task force.
"I was hoping to let the trans community specifically know that we see you, that this is your city as well, that you have a place here, that we're working to make this a city that is safe for you, a place where you can thrive," Guy said.
In Dallas, police have been investigating the murders of two black transgender women, Muhlaysia Booker and Chynal Lindsey, earlier this summer.