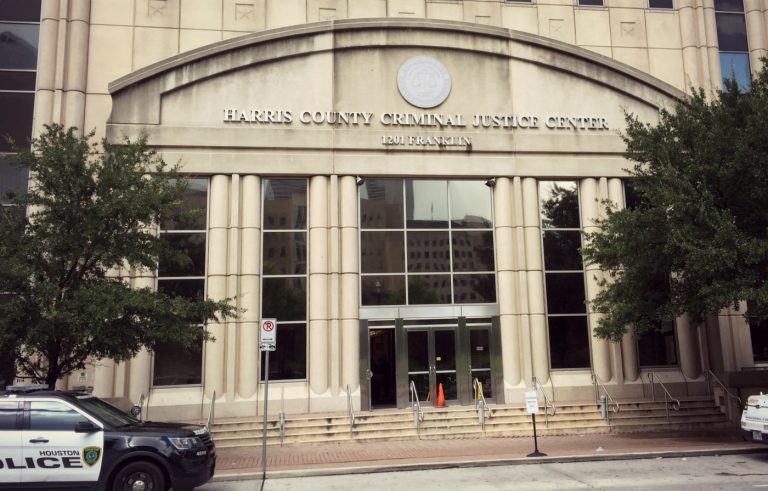 Harris County has reached a tentative settlement in its historic lawsuit over a bail system that put people in jail if they couldn't afford to pay bail on misdemeanor offenses, like driving with a suspended license.
County Judge Lina Hidalgo announced the agreement Friday, signaling that people arrested on misdemeanor charges would no longer automatically be held in jail if they can't pay bail. Most people with misdemeanor charges — about 85 percent — would be released on personal recognizance bonds, meaning they wouldn't have to pay a bail bond.
The controversial system that pitted poor people against the justice system has been subject to a lawsuit since 2016 and a federal judge ruled it "unconstitutional" in 2017.
Harris County Commissioners Court is scheduled to vote on the agreement at their meeting Tuesday.
Other key parts to the tentative agreement:
People with a bail hearing would receive free legal counsel through the Harris County Public Defender's Office.
A judge would decide if certain cases need to be subject to bail, such as family violence cases, certain assault cases and people who have violated court orders.
Harris County would create an "open hours" court where people facing misdemeanor charges could reschedule hearings if they miss their court date; and
Court-appointed monitoring for a period of time.
Hidalgo said in a statement that the changes to the bail system will make the county's misdemeanor criminal justice system "fair for everyone, regardless of their financial means."
"In addition, our community will be safer because defendants who show a propensity toward violence will be held and we won't be tearing apart the livelihoods and families of low-risk defendants before trial,"Hidalgo said.
If commissioners OK the deal, it would then go to U.S. District Court Judge Lee H. Rosenthal for approval. Rosenthal ruled the county's bail system was unconstitutional in 2017.