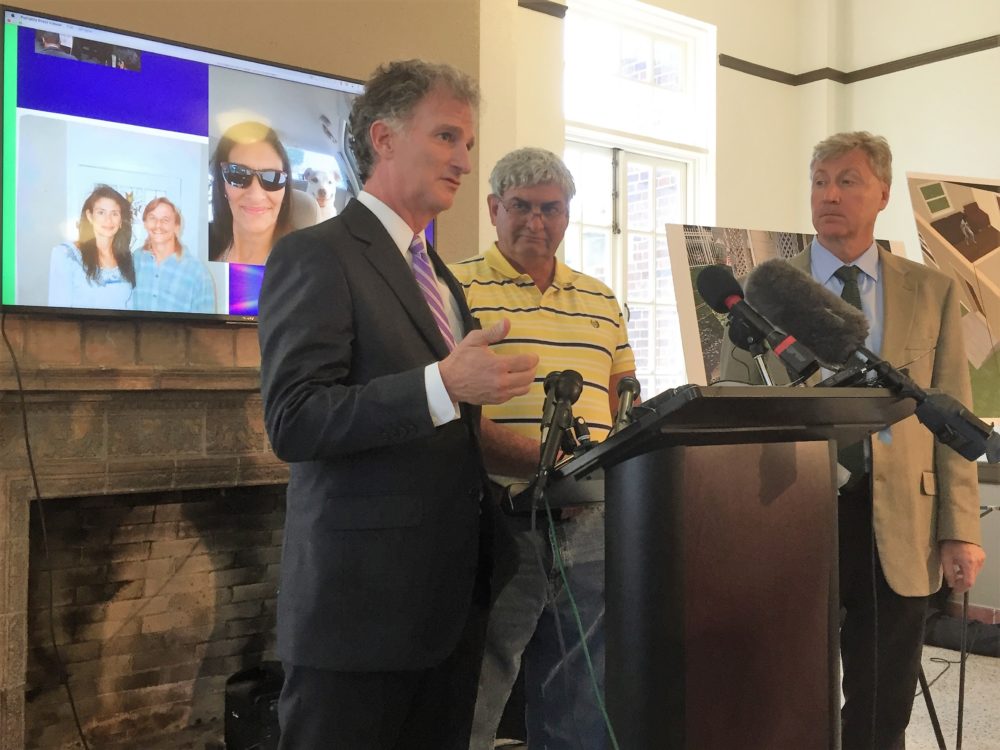 New findings by an independent forensics expert seem to contradict parts of the Houston police narrative of the fatal Harding Street raid in January.
During the Jan. 28 raid on a suspected drug house in Houston's Pecan Park subdivision, the couple that lived there was killed and five officers were injured in a shootout.
Police have said an officer shot Rhogena Nicholas as she was trying to take another officer's shotgun.
But Mike Doyle, who represents Nicholas's family, said new evidence suggests that's unlikely.
"Rhogena Nicholas was shot by someone outside the house firing through the wall where she could not be seen," he said at a news conference held Wednesday. "And that's confirmed not just by the ballistic reconstruction but by also DNA testing that corresponded the bullet recovered with what the Institute of Forensic Science of Harris County found during the autopsy."
Also, a cell phone video shows two shots were fired in quick succession 30 minutes after the raid was over. And at some point, someone held a gun against a wall inside the house and fired twice, according to the independent review.
Doyle has filed a petition in Harris County probate court to depose an HPD captain and lieutenant who supervised the narcotics squad involved in the raid.
Nicole DeBorde, the attorney for Gerald Goines, the former officer who led the raid and who is accused of lying on an affidavit to obtain a no-knock search warrant, is not convinced.
"I would be very suspicious of a press conference held by a civil attorney who is suing the city," she said. "It's a very one-sided investigation and he's trying to get out data that is designed to influence the public opinion before we even have any investigatory information from the actual agencies doing the investigation into this case."