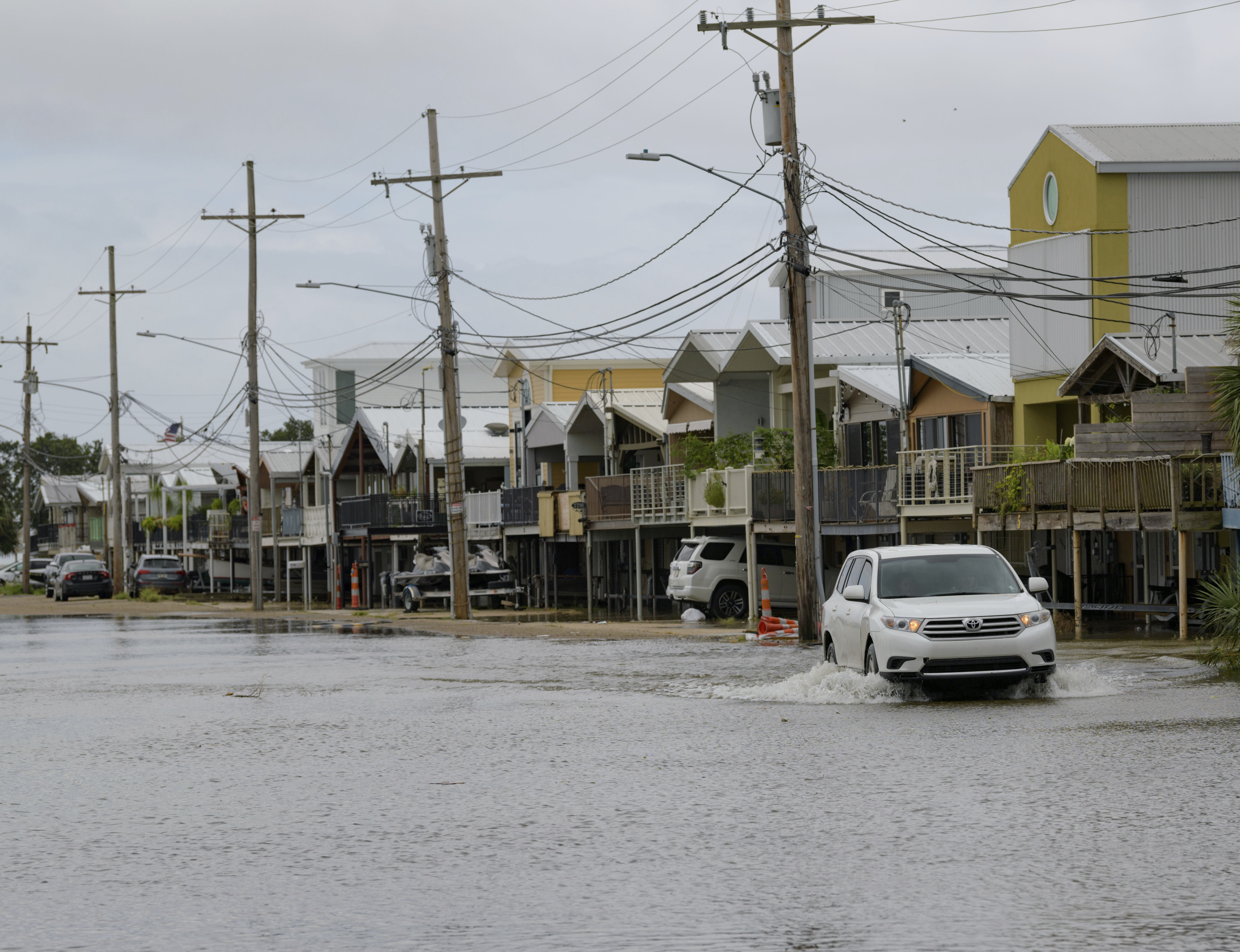 A group of civilian volunteers dubbed the "Cajun Navy" helped rescue thousands of people from Hurricane Harvey's floodwaters in 2017.
Now, with Tropical Storm Barry on track to hit Louisiana this weekend as a hurricane, some Texans are prepared to return the favor.
Harvey's historic rainfall overwhelmed the capabilities of official first responders in Texas and prompted a widespread, grassroots deployment of privately-owned rescue boats, canoes, jacked-up trucks and really anything that could help get people out of harm's way. The images of "Texans helping Texans" became a bright spot in the storm's otherwise deadly, disastrous story line, but much of the help also came from across the state line.
One Cajun Navy organizer estimated volunteers from Louisiana rescued more than 8,000 people from floodwaters in the Houston area alone. (Others said the broader DIY effort was responsible for as many as 35,000 rescues.)
The Houston volunteer group Disaster Rescue Response Specialist is among those now gearing up for a similar, though perhaps smaller, effort in Louisiana.
"We are ready to roll," said the group's founder Chris Fontaine. "We have not pulled the trigger on rolling yet, because there are already teams there that are kind of feeling it out, and we're also still watching the radar. But we are getting everything set to deploy if we need to."
Fontaine said his group consists of about eight to ten volunteers, but collaborates with the wider civilian disaster response community, a relatively informal network brought together by social media channels, the walkie-talkie app Zello, mapping technology and a desire to help fill perceived gaps in the government's response to storms.
The online platform CrowdSource Rescue connects volunteers like Fontaine with people who need rescuing after a storm.
"A lot of where we come into play is those moments in these big disasters where first responders are overrun," said Matthew Marchetti, a Houston resident who created the website in the days after Hurricane Harvey. "That is not a knock toward first responders, it's just simply a reality of things."
Marchetti said the website will be activated for people in Barry's path this weekend.
Texas is deploying official government resources to aid with the response to Barry as well.
Governor Greg Abbott said Friday the state is offering assistance to Louisiana and deploying an urban search and rescue team, along with "water rescue assets."
"Texans remember how the state of Louisiana came to our aid during Hurricane Harvey and now we are in turn lending our support as Louisianans face Tropical Storm Barry," Abbott said in a statement.
The City of Houston is offering its help as well, with Mayor Sylvester Turner saying the city's "Houston Relief Hub" will gather donations for people impacted by Barry. The mayor's office is calling for donations ranging from diapers to batteries to bottled water that will be delivered directly to New Orleans.
George Ruiz, an Alabama resident originally from Houston who runs another small rescue group called Geaux Rescue, said he understands why some local police and fire departments might be wary of volunteer efforts.
"You know, there are people that just go out there and put a 12 pack of beer on their boat and go run around and cause havoc," he said.
Ruiz prefers to approach local officials in a storm-impacted area first, to ask if they need his help.
"If they say no, I'd shake their hand, thank them for their service, and I'll just move on to the next town," he said.
Ruiz said he and the volunteers he's coordinating with, some from Houston, plan to venture into the "outlying areas" of south Louisiana between Baton Rouge and Lafayette this weekend, where smaller cities might not have as many resources to deal with the storm.