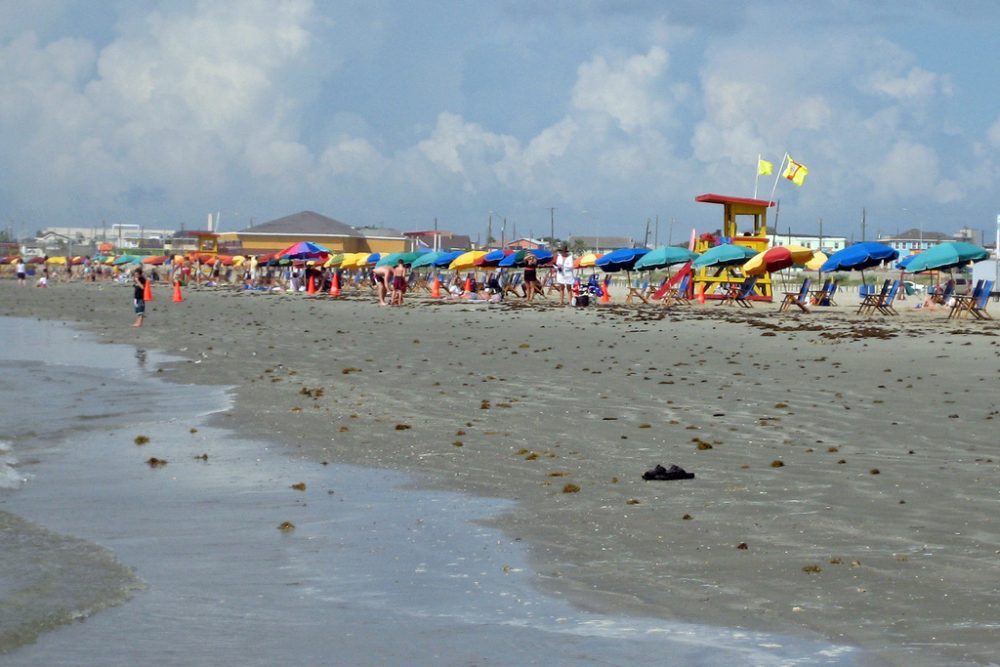 Beach-goers celebrating Independence Day are urged to take caution on the Gulf Coast after rip currents were blamed for a string of drownings and swimmers-gone-missing at the start of the summer.
Rip currents are strong water currents perpendicular to the shore that can pull swimmers out to sea. Fighting them can leave swimmers exhausted and unable to get back to dry land.
Galveston Island Beach Patrol Chief Peter Davis says swimmers should avoid each end of Galveston Island (the San Luis Pass and Houston Ship Channel entrance), and a city ordinance prohibits swimming in those areas.
Looks like good beach weather July 4th thru the weekend. Just a reminder to swim near @IslandLifeguard and NOT San Luis Pass (very dangerous). According to @uslifesaving, the chance that a person will drown at beach protected by USLA affiliated lifeguards is 1 in 18 million. pic.twitter.com/6Hoxp9x4Df

— NWS Houston (@NWSHouston) July 1, 2019
As of July 2, the patrol had made 28 rescues and counted four drownings this year, according to data provided to News 88.7 by the lifeguard service. Three of those drownings were at San Luis Pass. Drownings have averaged five per year since 2016. In 2015, 10 people drowned.
Patrol staff have had to take 7,500 "preventative actions" this year to move swimmers out of danger at San Luis Pass.
"When the tide's not moving, there won't be any current there, but then just a couple hours later when it really starts going through you can have currents of up to three knots," Davis said. "That changes the bottom contour almost on an hourly basis and it creates drop-offs where there wouldn't have been one before."
Other areas to avoid include any structures that stick out into the ocean, as rip currents are more likely to occur near there, Davis said. The Beach Patrol has lifeguard stands built near structures out of caution, he said.
The Beach Patrol had a yellow flag warning posted Wednesday, indicating normal conditions but still urging swimmers to take caution when entering the water. Davis said he expected conditions to remain mostly normal or calm through the rest of the week.
Davis said his number-one safety tip is to swim near a lifeguard, but if you are caught in a rip current: "Relax and float, call away for help if you're able to, otherwise, just go with it. If you're a strong swimmer, swim parallel to shore, toward breaking waves."
In the span of just a few days last May, three people — two teenagers and one 29-year-old — went missing while swimming.
The two teenagers disappeared into the water at Matagorda Beach and Surfside Beach. The 29-year-old was swimming near San Luis Pass when he drowned.
The Houston-Galveston Sector of the U.S. Coast Guard has rescued or searched for more than a dozen people who fell off a boat, were stranded on a disabled vessel, or otherwise ended up in the water and in danger on the Texas Gulf Coast this summer.
In June, former Kemah Chief of Police Chris Reed was found dead in the water north of the Texas City Dike after falling overboard from a boat.