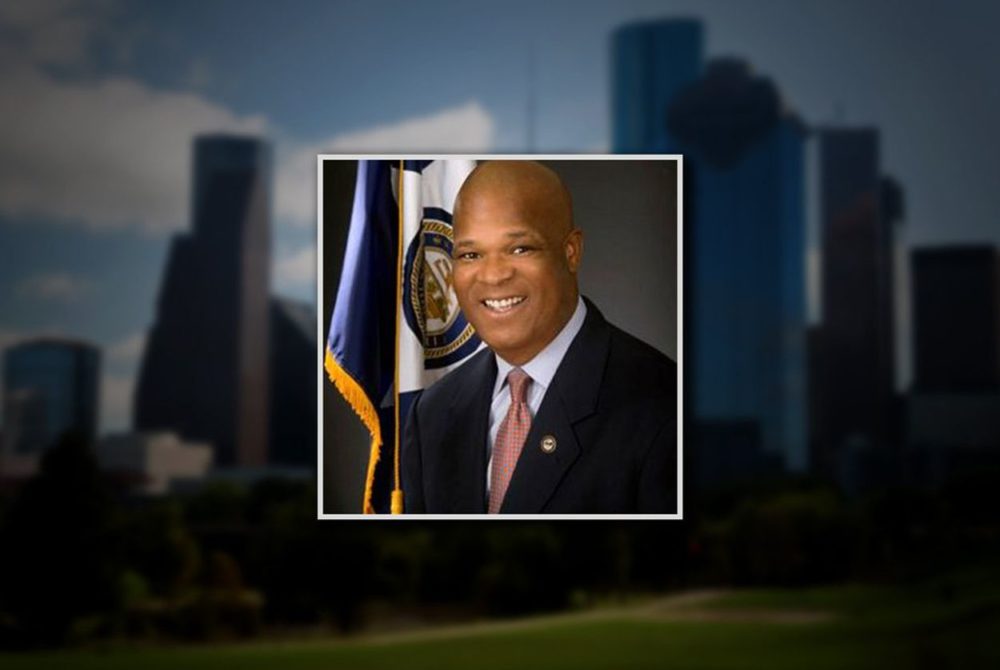 City Councilmember and mayoral candidate Dwight Boykins is facing pushback after some Houston teens said his remarks made them uncomfortable at a youth leadership summit last week.
In a video taken by a participant at the summit, Boykins advised girls not to have sex during college. Hajra Alvi, a student who attended the event, said in a tweet that Boykins warned women to "close their legs" to avoid being seen as "tainted" by future partners.
"In that man's eye, because you did something as a child in the freshman year of college, that's going to taint you," Boykins said. "He finds out, he ain't going to want to marry her. Date her, but not marry her."
here's the video !!!#boycottboykins pic.twitter.com/rsR0lyenbA

— tova (@_tovaross) June 29, 2019
Two national advocacy groups, Mi Familia Vota and OCA Asian Pacific American Advocates, hosted the youth leadership summit for Houston area teens between the ages of 13 and 18.
Karina Martinez with Mi Familia Vota said the students pushed back, telling Boykins they did not like his remarks.
"They not only expressed themselves in how they felt during the summit at the time directly to Boykins, but also they've been online sharing how they felt," Martinez said. "They want people to know about it, it seems, from what they're posting."
THIS IS ABSOLUTELY INAPPROPRIATE!! WE MUST STAND UP FOR WOMEN!! DM ME PRIVATELY FOR THE WHOLE VIDEO AND YES WE HAVE PERMISSION TO POST!! pic.twitter.com/IfTaIRJAuv

— Chloé (@TheChloeC_Music) June 29, 2019
"When you said that women should keep their legs closed, I would just like to say, you are not a woman. You do not know what it's like to be a woman," one student told Boykins. "I'm telling you right now, as a 15-year-old, you do not know that, and hearing that come from you, someone who is of higher status and probably pretty respected, that's very degrading. That is very offensive."
"I was just trying to protect young women from what I see every day," Boykins said.
Another student told the councilmember, "And to do that, maybe you address the men."
Mi Familia Vota and OCA Asian Pacific American Advocates issued a statement in response:
"Yesterday, June 28, 2019, Houston City Council Member Dwight Boykins was invited to respond to questions regarding issues important to the students at our high school Youth Advocacy Summit. To our great concern and disappointment, Boykins diverged from the program purpose and instead made statements and engaged in conduct that was wholly unacceptable.

After an initial investigation, we took immediate action of notifying the appropriate authorities. Our organizations have pledged full and open cooperation with the authorities. In addition, we have notified and had discussions with parents and guardians of the students and will continue to communicate with them as circumstances dictate.

We do not and will not tolerate inappropriate behavior at our events regardless of whom the perpetrator might be. The safety and well-being of our young advocates are our paramount concern.

We fully support and are proud of these brave youth advocates who recognized the behavior was unacceptable and are speaking out about it. These young people are an outstanding example of leadership, mutual support, and advocacy in action."
On Facebook, Boykins apologized, saying he meant to inspire, not hurt, students.
On Monday afternoon, Boykins sent out a statement via email, along with a Word document that contained the invitation he had received to speak at the event.
Boykins said he had been asked to "offer words of inspiration to the students and to help them understand the important role they play in our future."
The Council Member added in his statement that he wanted to draw attention to "the pitfalls that plague many young people."
"(It) was never my intention to cause anyone discomfort but to speak frankly about the pitfalls which I have seen derail the future of many of our youth, including teen pregnancy...an issue I have firsthand experience with in my own family," Boykins said, while adding that he regrets that a few seconds of his discussion "have apparently overshadowed my entire conversation which was meant to ensure that our youth have the best opportunity to succeed in life."