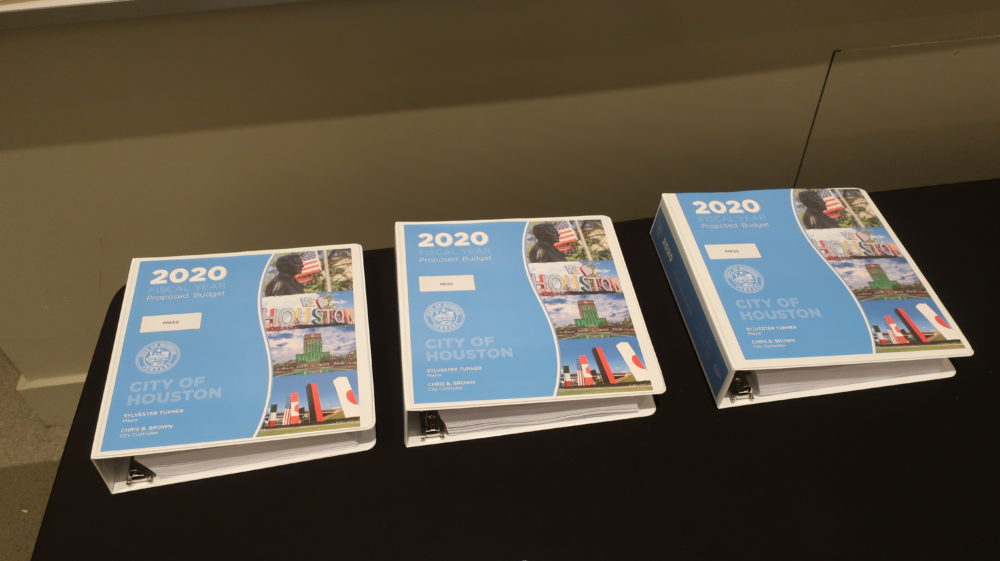 Houston City Council approved a budget totaling $5.1 billion Wednesday, with $2.4 billion of that going to the general fund, or the city's operating budget.
The 2020 fiscal year begins on July 1.
The budget passed 12 to 4, with Councilmembers Brenda Stardig, Dwight Boykins, Greg Travis and Mike Knox voting against it.
In the ongoing debate over the implementation of Proposition B voter-mandated pay raises for firefighters, the city authorized layoffs in April of 220 firefighters. But when State district Judge Tanya Garrison ruled in May that Prop B was "unconstitutional and void in its entirety," Mayor Sylvester Turner said there would be no layoffs.
Turner said there are no job cuts in the 2020 budget approved by Council.
"No firefighters, no police officers, no municipal workers are being laid off in this budget," Turner said. "There are five fully funded cadet classes for police."
Turner said the city is also fully funding this year's pension costs. He said the city's unfunded pension debt has been cut in half, down from $8 billion when he took office.
Councilmembers considered amendments exploring additional sources of revenue for the future. Councilmember Martha Castex-Tatum proposed creating a committee to study a possible commuter tax, while Councilmember Greg Travis called for city employees to pay for more of their health care costs, which Travis said would save the city $12 million per year. Both of those measures failed.