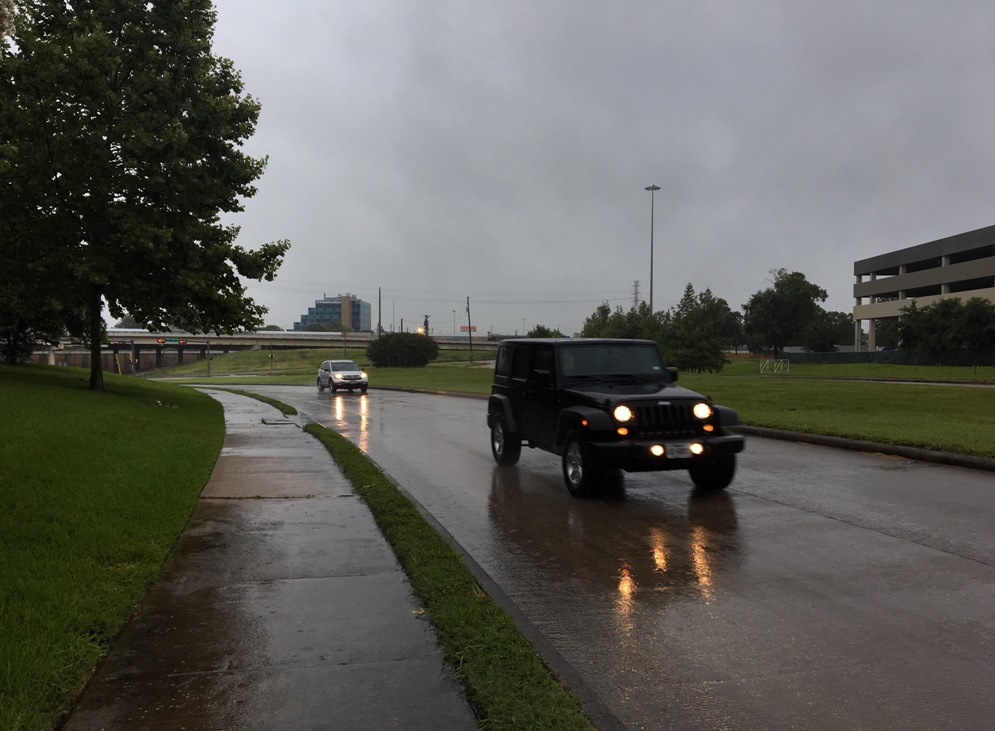 Heavy rain is pounding the Houston region and weather forecasters predict rain will continue into Thursday. The National Weather Service has issued a flash flood watch for Harris and surrounding counties until 7 a.m. on Thursday.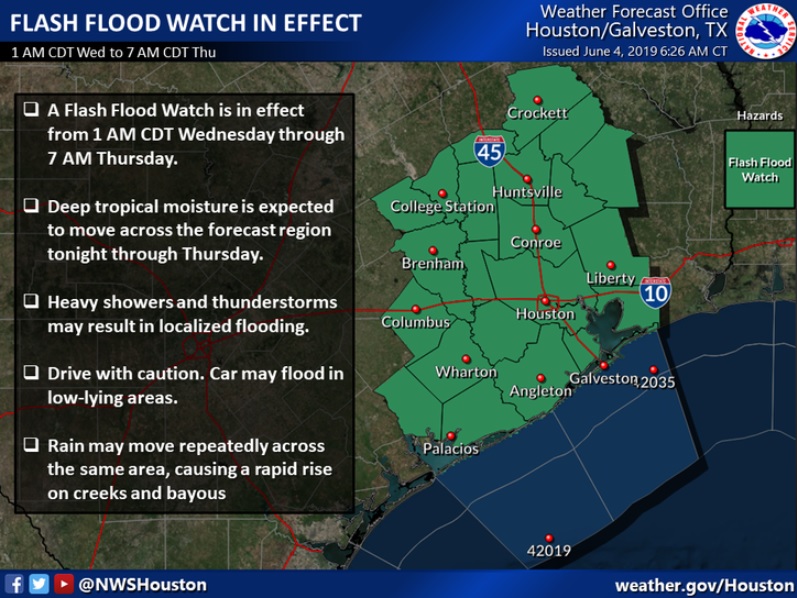 Harris County meteorologist Jeff Lindner said the county received between .5 and 3 inches of rain in some areas, mainly in the east around Beltway 8 and I-10 East, since around 4 a.m.
Lindner said additional heavy rain moving into the region from Fort Bend County could produce 1 to 3 inches of rainfall, especially south of I-10, on Wednesday into the early afternoon.
As of approximately 10:30 a.m. Harris County bayous and creeks were doing well, according to Lindner. The NWS said there could be issues on the bayous if they receive more than 2 inches of rainfall per hour.
6/5/2019 MORNING UPDATE with @HCFCD's @JeffLindner1 | As the rain continues across the county, continue to monitor the road conditions at https://t.co/q3PTSaCPh3.
.
🚨Never enter a flooded roadway🚨
.#HouWX #SevereWX #TADD pic.twitter.com/pxxrq7C71u

— Office of Homeland Security & Emergency Management (@ReadyHarris) June 5, 2019
Some isolated areas of Fort Bend and east Wharton counties had between 7 to 9 inches of rainfall.
The NWS forecast predicts areas southeast of the I-69 corridor could get between 4 and 8 inches of rainfall, while areas northwest of the corridor could receive between 1 and 3 inches.
As of Wednesday at 11 a.m., there was a high water location at the intersection of I-45 North and I-610 South Loop and on several points of I-69 northbound and southbound, as well as on FM 2919 and the Westpark Tollway, according to Houston Transtar which posts updated information online.