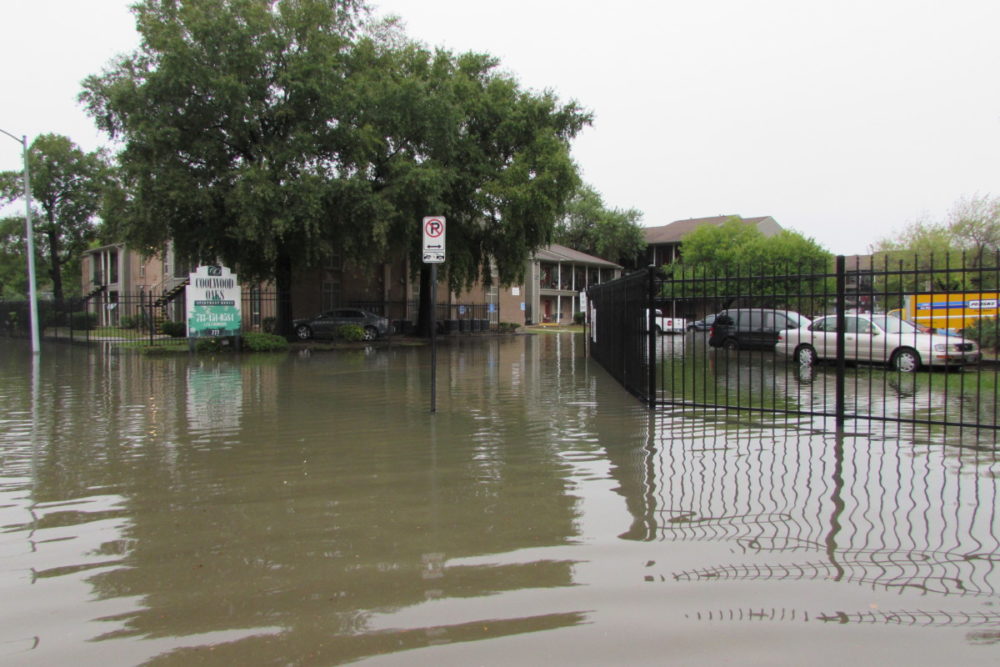 A new Texas law would require sellers to disclose more information about flood risk to potential home buyers, but that extra protection won't be available to people who rent their homes. State Sen. Joan Huffman, R-Houston, authored the bill for home buyers, which expands existing disclosure requirements.
State Rep. Garnet Coleman, D-Houston, filed a separate bill that would have required landlords to provide similar information to tenants about whether the property is located in a floodplain or has been previously flooded.
"The fact that renters are not protected in a situation where that's their home, too, that's an unfortunate circumstance," Coleman said, "and I think there is a bias against renters."
Coleman said he wrote the legislation because of tenants flooded in Hurricane Harvey who didn't know to get flood insurance. Flood damage isn't covered by renter's insurance.
"Those people lost their belongings, as well," Coleman said. "Anyone else who were to move into any of those apartments should know that, first of all, if they're going to live there, that it's flooded before, and that they should get flood insurance."
Coleman said his bill would have helped renters living in previously flooded first floor apartments and houses.
"There are people who bought flooded out homes that were then rented to individuals, and those folks wouldn't ever know that that home was flooded in Hurricane Harvey," he said. "So you have two different circumstances, but both are rental circumstances that puts the person at risk."
Industry groups Texas REALTORS and the Texas Apartment Association opposed the bill, saying property owners may not have accurate information about whether a property is in a floodplain.
"Maps do change," Texas REALTORS counsel Abby Lee said in a committee hearing. "We're just trying to figure out if this does go forward what would be the best practice. How often are landlords or their agents expected to review the maps? Some property managers for instance may have 200, 300 properties. So we're just practically wondering if that might be burdensome to a property owner or their agent."
Coleman's bill passed the House, but died in the Senate.
"There was opposition from the apartment owners," Coleman said. "Not necessarily the Apartment Association, but other apartment owners — some in the Legislature — that did not like the idea that they would have to disclose whether a property was flooded or not. And I think they went to Sen. [Kelly] Hancock and had the bill killed."
Coleman said he hopes to file the bill again in the 2021 legislative session.
"Because more than likely, just like we had heavy rains in Houston recently," he said, "we'll have heavy rains and apartments will flood again."