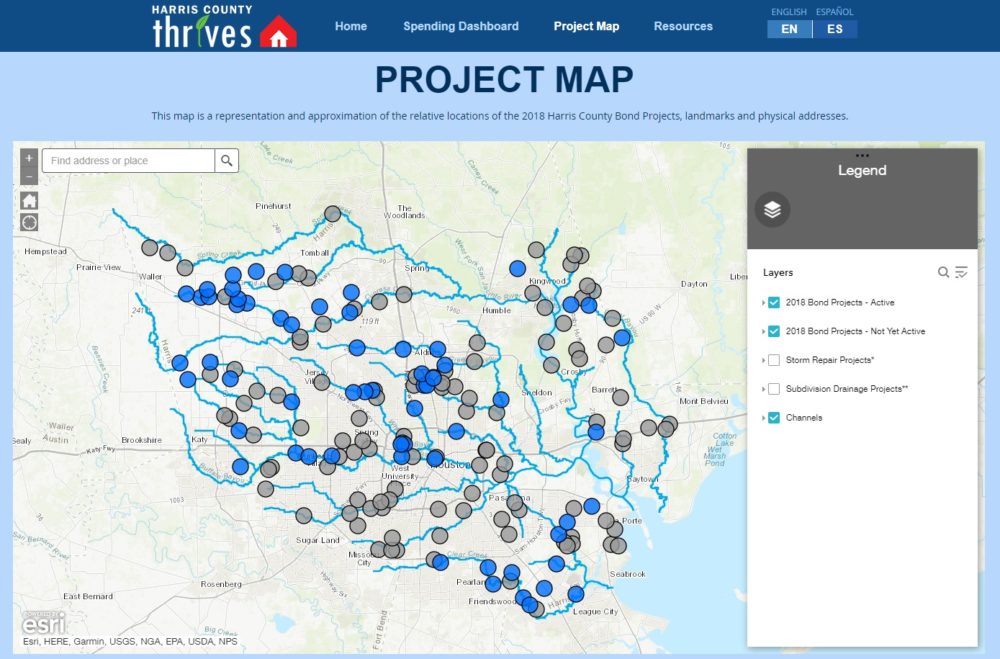 Harris County currently has more than active 50 flood control projects that are part of a $2.5 billion bond program voters approved in August 2018.
Overall, the bond program includes more than 200 projects to reduce flood risk throughout Harris County. They include channel modifications, storm water detention basins and engineering studies of specific watersheds.
The unprecedented devastation Hurricane Harvey caused after it made landfall in August 2017 was one of the main arguments that then Harris County Judge Ed Emmett and Houston Mayor Sylvester Turner made to ask voters to approve the bond program.
Harris County Judge Lina Hidalgo announced this week the launch of the website www.harristhrives.org. It provides interactive information about the projects, including the location, budget and the current stage of each project.
Hidalgo has made transparency one of the main elements of her government style in Texas' biggest county. For instance, the meetings of the Commissioners Court are now longer than in previous administrations after she changed the rules to allow more public comments.
The active projects are underway in all parts of Harris County, including infrastructure being repaired and built on Brays Bayou, as well as detention basins along Greens and Hunting bayous, and other waterways.
Hidalgo discussed the progress on the detention basin along Hunting Bayou at a news conference this week. The Harris County Flood Control District (HCFCD), in partnership with the U.S. Army Corps of Engineers, is in charge of the project and county officials say it will be completed within one or two months. Matthew Zeve, deputy director of the HCFCD, said it will have a storage capacity of approximately 326 million gallons of stormwater.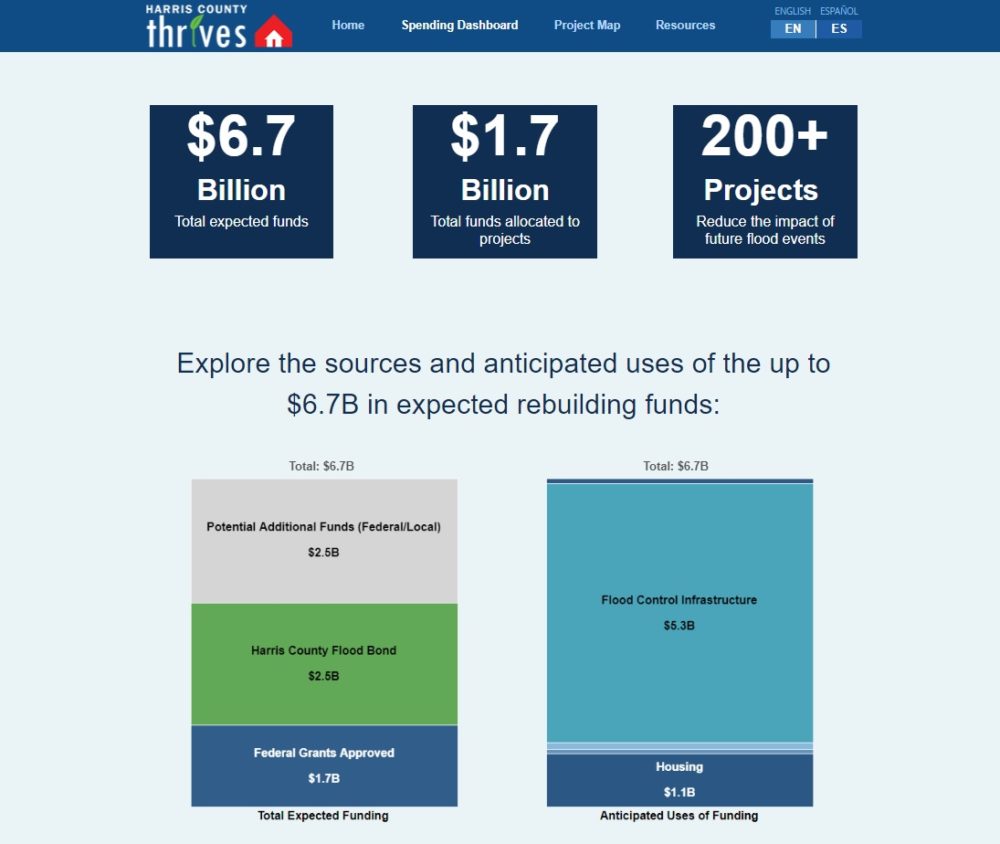 Besides flood control infrastructure, the county is also using some of the funds to buy out homes that have flooded multiple times. According to Harris County, there are $2.5 billion in potential additional funds provided by the federal government and local entities, and the federal grants that have been approved amount to $1.7 billion.
The flood control district plans to use the bond funds over a 10- to 15-year period, as project timelines allow.