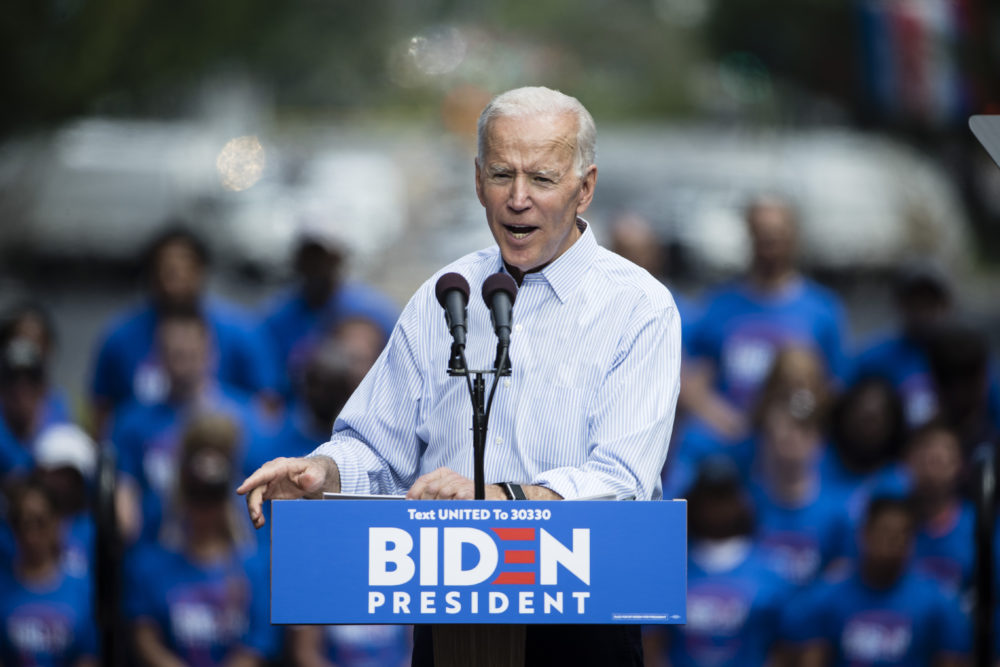 Former U.S. Vice President Joe Biden visited Houston Tuesday for campaign events, including a town hall meeting with the American Federation of Teachers and then a fundraiser.
The AFT town hall took place at the International Brotherhood of Electrical Workers Local Union in northwest Houston in the afternoon.
The combined membership of the AFT and the Brotherhood of Electrical Workers is approximately 2.5 million members. Although Texas isn't a union-friendly state, unions are still a force to be reckoned with in the national democratic primaries.
So far, Biden leads the polls for the 2020 Democratic presidential nomination, according to Real Clear Politics, which combines several national and primary polls. The crowded field has a record 24 people vying for the nomination.
.@JoeBiden to speak to @AFTunion in #Houston at 4:30 pm CDT @HPMNews887 #hounews pic.twitter.com/d9O5LszQ8N

— Andrew Schneider (@ASchneider_HPM) May 28, 2019
At 76 years of age, Biden is one of the oldest Democratic hopefuls, along with Vermont Sen. Bernie Sanders, 77, who also held a campaign event in Houston in April.
According to his campaign website, Biden's political platform includes rebuilding and empowering America's middle class and building on the Affordable Care Act, which Congress passed in 2010 when Biden served as vice president in the Obama Administration.
As far as important issues for Texas, Biden doesn't support a border wall and is in favor of a path to citizenship for "Dreamers," as reported by PBS News Hour. Additionally, the former vice president has called climate change an "existential" threat and has urged the Trump administration to take action on the issue.