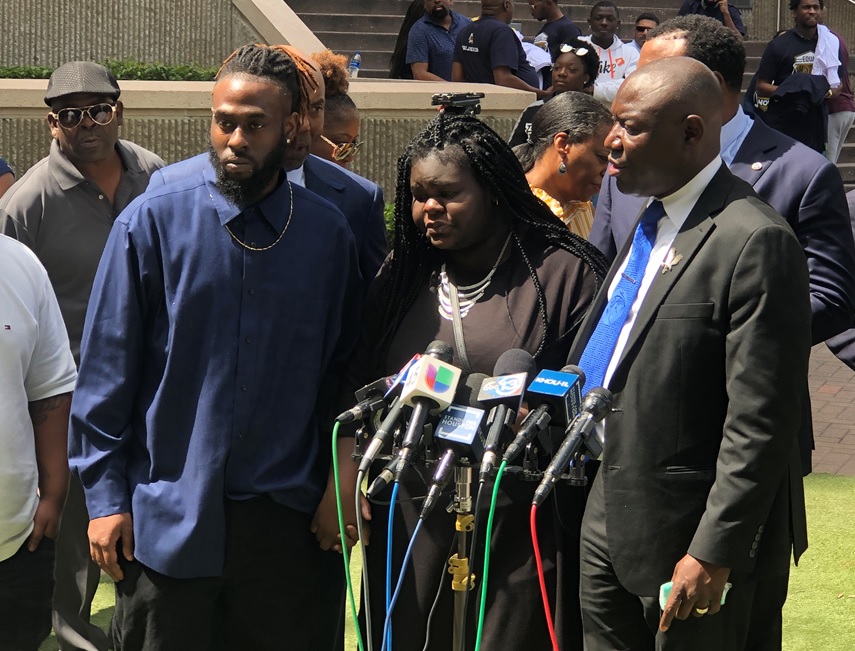 Two weeks ago, a woman named Pamela Turner was shot and killed by a Baytown police officer after a struggle, during which she reportedly hit him with his own taser.
The Baytown Police Department has asked the Texas Rangers to conduct an outside investigation of the fatal incident moving forward, and Turner's family said last week her death was unjust.
Use of violent force by police officers can be a hot topic in the media, especially after the shooting of Michael Brown in Ferguson, Mo., nearly five years ago — an event that sparked new, heated conversations about the role of police and their methods of handling suspects.
Since that time, we've seen the increased use of body cameras and members of the public recording video of interactions with officers. So, how much has changed? Is it too early to see a reduction in officer-involved shootings, and how are these kinds of incidents reported in Texas?
In the audio above, Houston Matters producer Joshua Zinn speaks with criminal justice professor Kevin Buckler of UH-Downtown about the numbers for Texas and how the conversation about police shootings has changed over time.