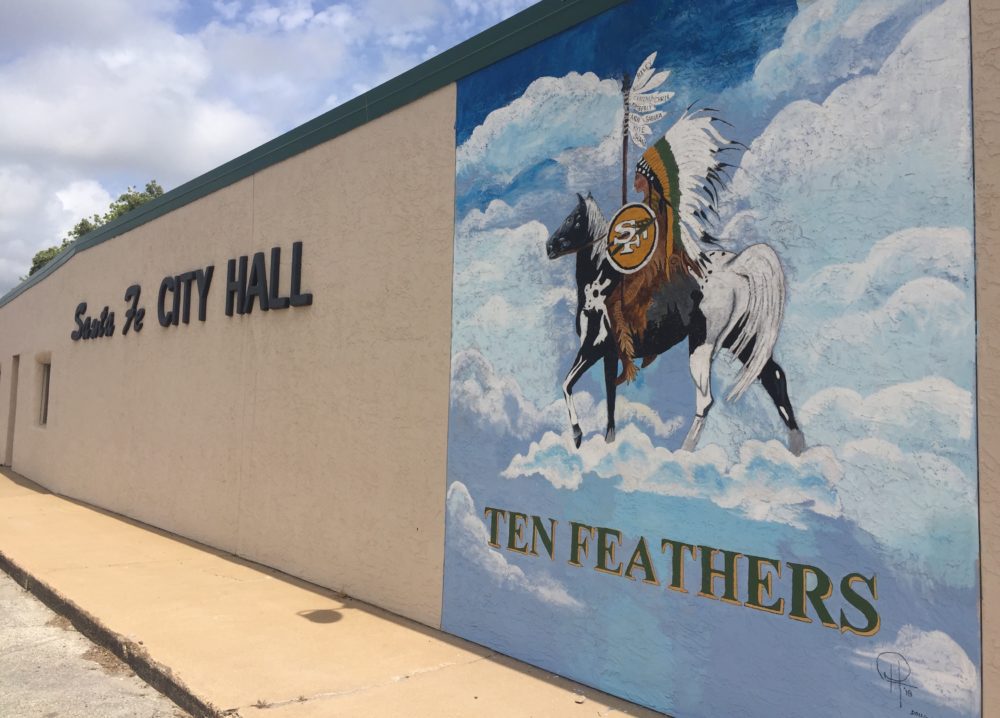 Class is optional Friday at Santa Fe High School. But those students who choose to attend will find comfort dogs, yoga, art projects and counseling sessions in a day of remembrance planned for the first anniversary of the school shooting that killed eight students and two teachers and injured 13 more.
Last year, on May 18, 2018, according to police, a 17-year-old student came to school in a trench coat and combat boots. He carried a shotgun and a .38 caliber pistol and proceeded to attack teachers and students in the art room.
In trying to decide how to commemorate the tragedy, district leaders said they surveyed students, and that students will also lead many of the activities. The day of remembrance will end with a message from a guest speaker in the auditorium and a tree dedication in honor of the victims outside the school's science wing. Parents and community members are invited to both of those activities.
"Everyone in our school community has been impacted by the unimaginable tragedy we experienced on May 18, 2018. It has been a difficult year but I continue to be inspired by the strength and the resilience of our students, our staff and our community," said Superintendent Leigh Wall in a statement.
"While the healing and recovery process is still challenging, I hope our community can continue to come together and surround one another with love and support as we move through the difficult days ahead."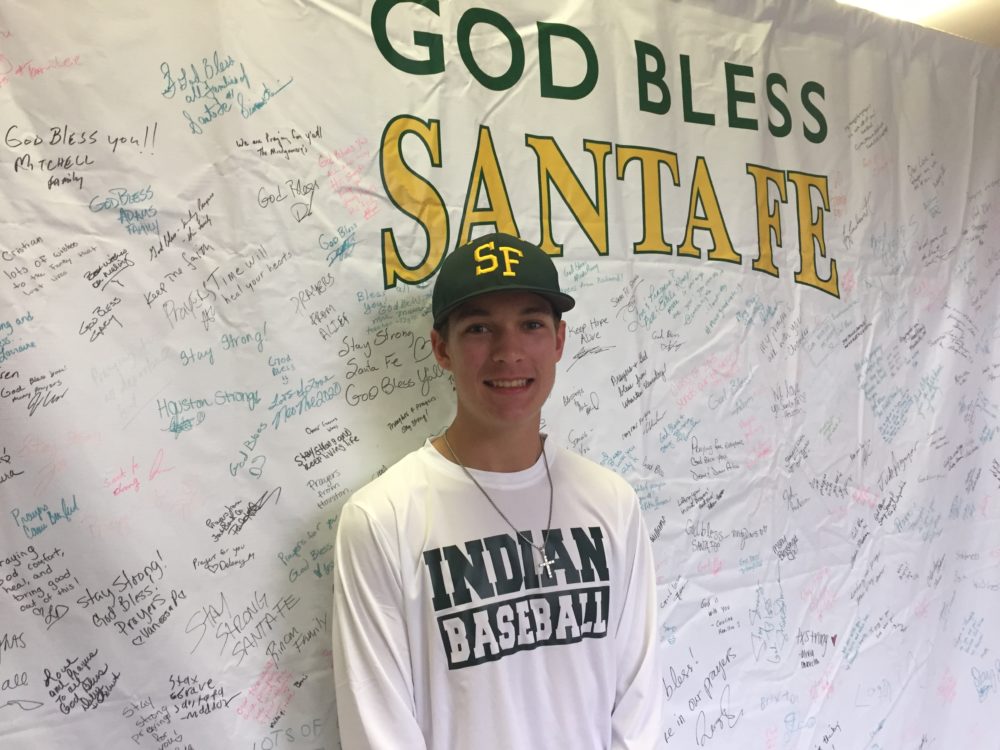 For some students who survived the attack, the past year has meant a lot of physical and emotional recovery, including counseling and finding solace in other activities.
"The survivors are going to have to keep on living," said Shirley Beazley, who has supported her son Trenton as he's recovered this past year from the trauma. He was in the art room the day of the attack and escaped to the supply closet, where he was grazed by a bullet.
"They're going to have to get through this every year. It's going to be something that I know that's going to be on their minds. But they're just going to have to push their way through and be strong, be 'Santa Fe Strong' and I think we have a lot of kids that can do that," Beazley said.
That message of "Santa Fe Strong" blazoned on signs and billboards since last May still means quite a lot to her son, Trenton, the catcher on the school's baseball team.
"Because you know that people are honoring not just you, but your town — knowing what you're going through," Trenton, 16, said earlier this spring.
"You just have to stay positive through your negatives," he said, explaining his strategy for surviving the past year. "And if you're having a bad day, you have to look at the positives that day. Like, 'I'm like having a bad day,' well, I'm still breathing, I'm still going, I can look forward to that next day."
On Saturday, May 18, the city of Santa Fe has planned a public memorial at the Galveston County Fairgrounds. It will feature various craft activities and therapy dogs and will culminate in a candlelight vigil.
If you or someone you know needs support there are resources available, both nationally and locally: