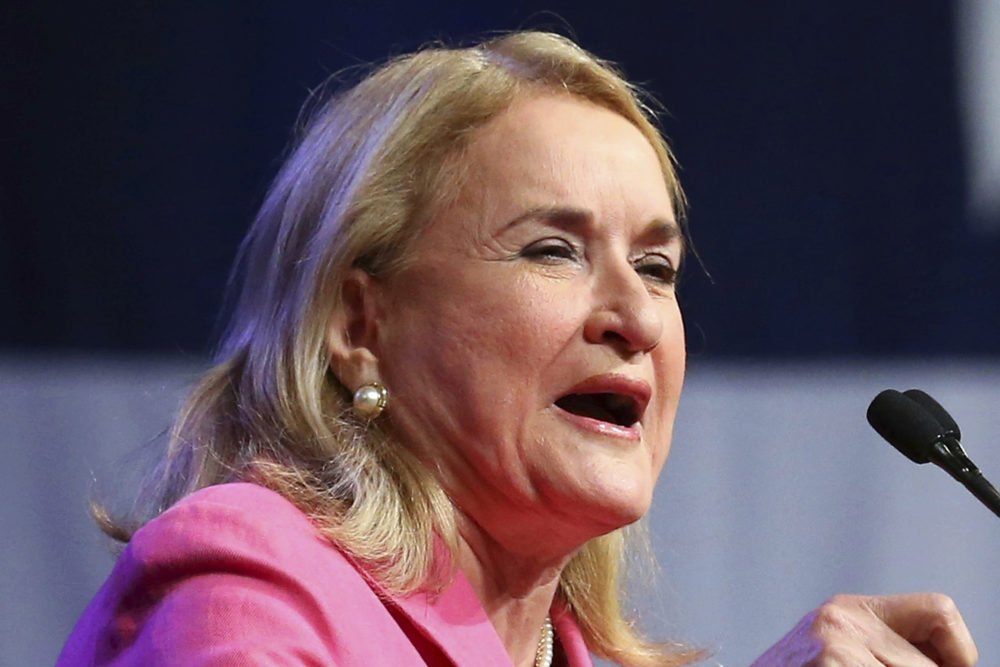 Three members of Congress from Texas are part of a group of 23 U.S. Representatives who oppose a rule proposed by Housing and Urban Development Secretary Ben Carson to deny federal housing assistance to households with mixed immigration status.
Mixed immigration status households are those where one or more members are not U.S. citizens, legal permanent residents, refugees or asylum beneficiaries. The rule would affect people living in public housing, as well as those who get assistance for rent or housing vouchers.
The Texas representatives who oppose the new rule are Al Green, Sylvia Garcia and Vicente Gonzalez. All of them are Democrats.
Under The Housing and Community Development Act of 1980, HUD is already prohibited from granting financial assistance to people who aren't U.S. citizens, legal permanent residents, refugees or asylees. The department says the proposed measure would change Section 214 of the law to make enforcement more effective.
Currently, mixed status households can live in housing covered by the law's Section 214 restrictions, but the amount of assistance they receive is prorated. The rent is adjusted based on the number of household members, total household income, the number of eligible members of the household and the type of rent subsidy in the covered unit.
One of HUD's main arguments is that there is a loophole that allows individuals to declare themselves as ineligible, therefore not having their immigration status checked, and still receive federal housing assistance.
The proposed rule says "a household would not receive housing assistance unless every member residing in the assisted unit, including those over the age of 62, is of eligible immigration status" and adds that "some households, especially those previously classified as 'mixed' households may be denied assistance or simply terminated from a program."
25,000 households
HUD estimates there are approximately 25,000 households nationwide that receive federal housing assistance that have at least one ineligible member. The department doesn't have a breakdown by state.
If the rule is implemented, according to HUD, the department would have between $179 and $210 million in additional funds per year to grant subsidies to households where every member meets immigration requirements.
HUD argues it could also trim wait lists for federally assisted housing, since the average national wait time is 26 months, according to the department.
Under the proposed rule, the federal government would review the immigration status of households using the Systematic Alien Verification for Entitlements Program, developed by U.S. Citizenship and Immigration Services.
A HUD spokesperson told News 88.7 the proposed measure is in the interest of fairness and the rule of law so that vulnerable families that live in the United States legally are first in line to receive federal housing benefits.
In a letter sent to Secretary Carson, the representatives who oppose the new rule argue it could lead to eviction, homelessness and family separation of tens of thousands. They also say the measure is unnecessary because current laws and regulations already prohibit federal housing programs from "subsidizing immigrants who are undocumented or otherwise have ineligible immigration status."
The representatives categorize the proposed rule as "cruel and needless targeting of struggling immigrant families." They also argue the measure could affect U.S. citizens if they can't present the necessary documents to prove their citizenship.
More opposition
The Texas Low Income Housing Information Service also opposes the proposed rule. Co-director Zoe Middleton told News 88.7 it could have a chilling effect.
Middleton noted that if undocumented immigrants live with relatives who are U.S. citizens, those who aren't eligible to receive assistance must pay market rates for their portion of the rent.
"Secretary Carson's proposal would separate mixed-status families and destabilize so many children, almost all of whom are U.S. citizens or legal residents," said Middleton.
The proposed rule is currently in the public comment period, which will end on July 9.
You can read HUD's proposed rule here:
You can read the representatives' letter to HUD Secretary Ben Carson here: