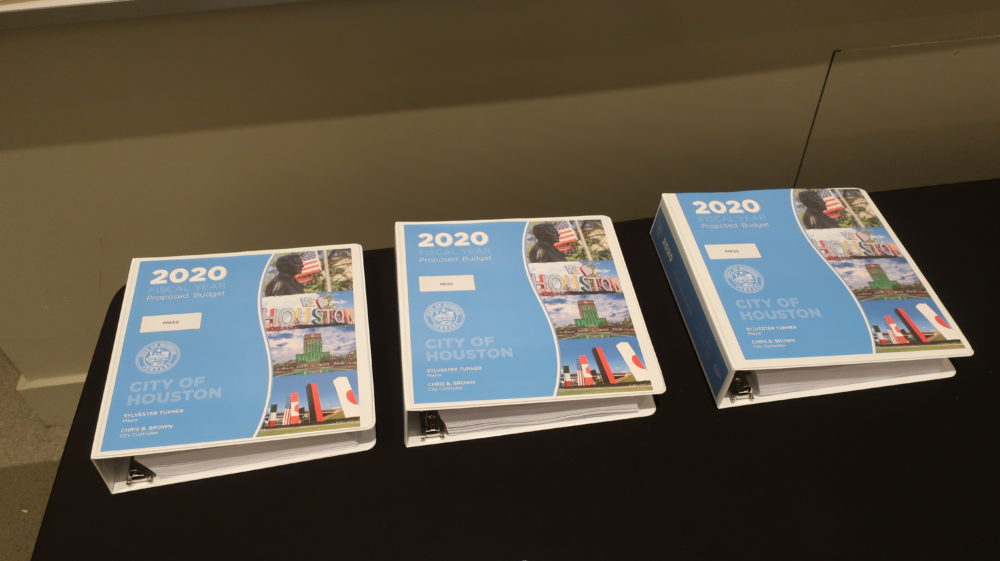 Mayor Sylvester Turner announced his budget proposal for Fiscal Year 2020, which will begin on July 1, 2019. If approved by City Council, the plan calls for a $2.5 billion general fund budget, a 2.2% increase over the current year.
Turner said implementing voter-mandated Proposition B firefighter raises increased the city's existing deficit to $179 million.
"It represents the largest deficit in recent history," Turner said. "This is primarily driven by the cost of Proposition B, contractually mandated increases including police and municipal pay raises, as well as health benefits."
To make up for that gap, Turner's proposal includes $35 million in savings from laying off 220 firefighters, 67 fire cadets and 47 municipal workers. It also eliminates 67 vacant positions across the city.
"In the absence of Proposition B, the way we have been budgeting, this budget would have balanced without any layoffs at all," he said. "But Proposition B is adding $79 million to the city's bottom line."
The general fund covers the city's basic operational costs, with more than half of that money going to public safety. The city's total budget combines the general fund with several other funds — enterprise funds, special revenue funds, internal services funds and service chargeback funds. Turner's proposal calls for a total budget of $5.1 billion.