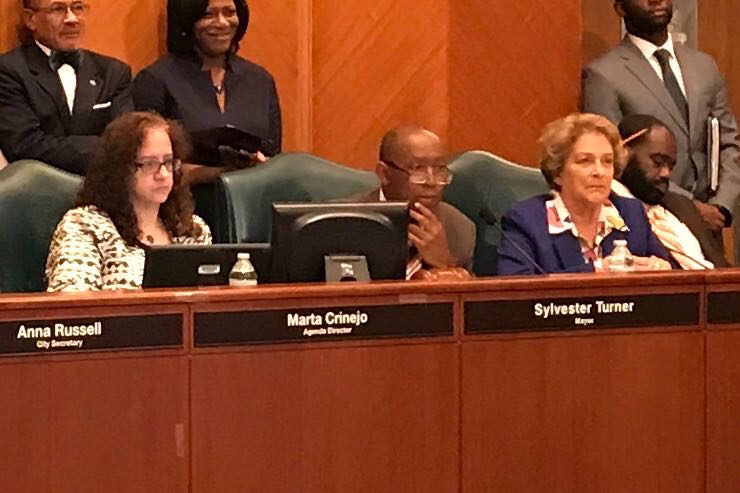 The Houston City Council postponed on Wednesday a vote to lay off 220 firefighters, as the city wrestles with how to implement voter-mandated pay raises for the fire department.
Proposition B, which voters approved last November, requires the city to compensate police officers and firefighters equally on a rank-by-rank basis. The City of Houston estimates Prop B represents a 29 percent raise for firefighters, and the Turner Administration has said the cumulative cost would amount to $307 million from fiscal year 2019 to fiscal year 2023.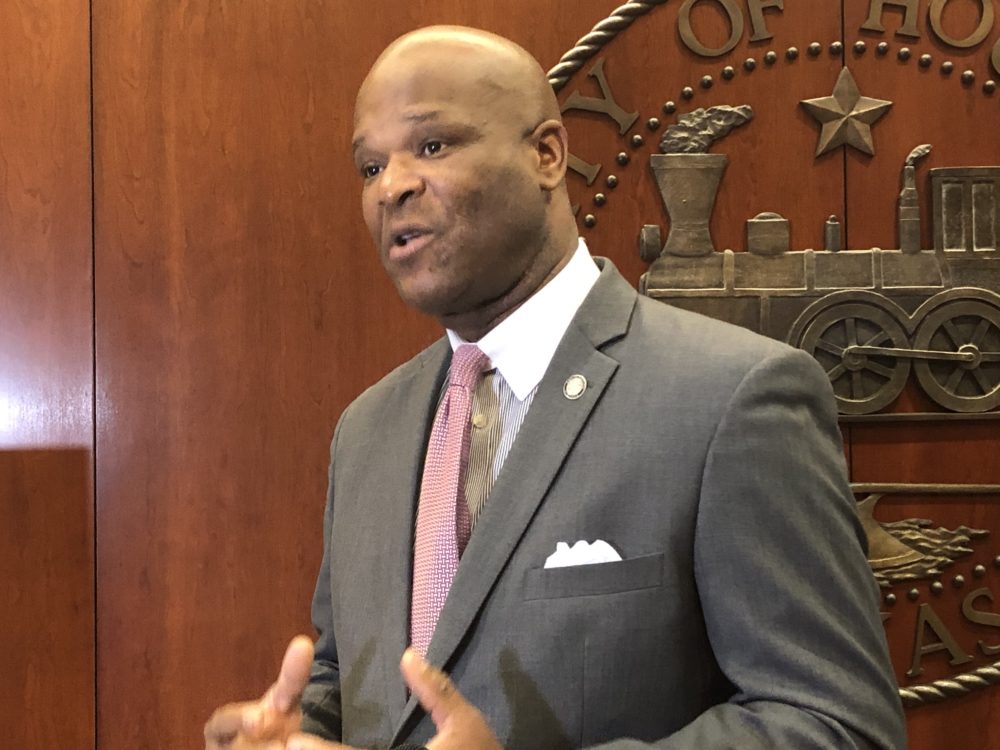 Council Member Dwight Boykins postponed the crucial vote by using a procedural action called tagging. Boykins has been critical of the potential layoffs and previously proposed creating a citywide trash collection fee to fund the raises, although that initiative wasn't successful.
The city has already notified approximately 70 firefighters cadets and 50 municipal employees of their termination. The 220 new layoffs require council approval because firefighters are classified employees.
Boykins delayed the vote, in part, to put pressure on the city to release specific financial details of how the Prop B raises will be implemented. That has been a key sticking point in negotiations between the city and the firefighters union.
But Mayor Sylvester Turner and the Houston Professional Fire Fighters Association made some progress last week toward reaching a deal on Prop B. They tentatively agreed on the pay raises being phased in over three and a half years, although the union has conditions, including a guarantee that firefighters get the same raises in base pay and incentives as police officers.
Mayor Turner argues if the raises were phased in over three and a half years, then the city would still have to layoff some firefighters, but not as many as under the current proposal.
On Tuesday, Council Members Brenda Stardig and Steve Le called for the city to bring in a mediator in the negotiation between Turner and the firefighters union.
"We want to move forward so that public safety is not negatively impacted in the process of trying to get something done on this particular item," Stardig said during the Council meeting, "the will of the voters was [expressed] last November, and this has been an ongoing negotiation for two years."
The mayor dismissed the idea, saying the only options are a phased-in approach or immediate implementation. Shortly after the council meeting, the city released financial information the union had requested.