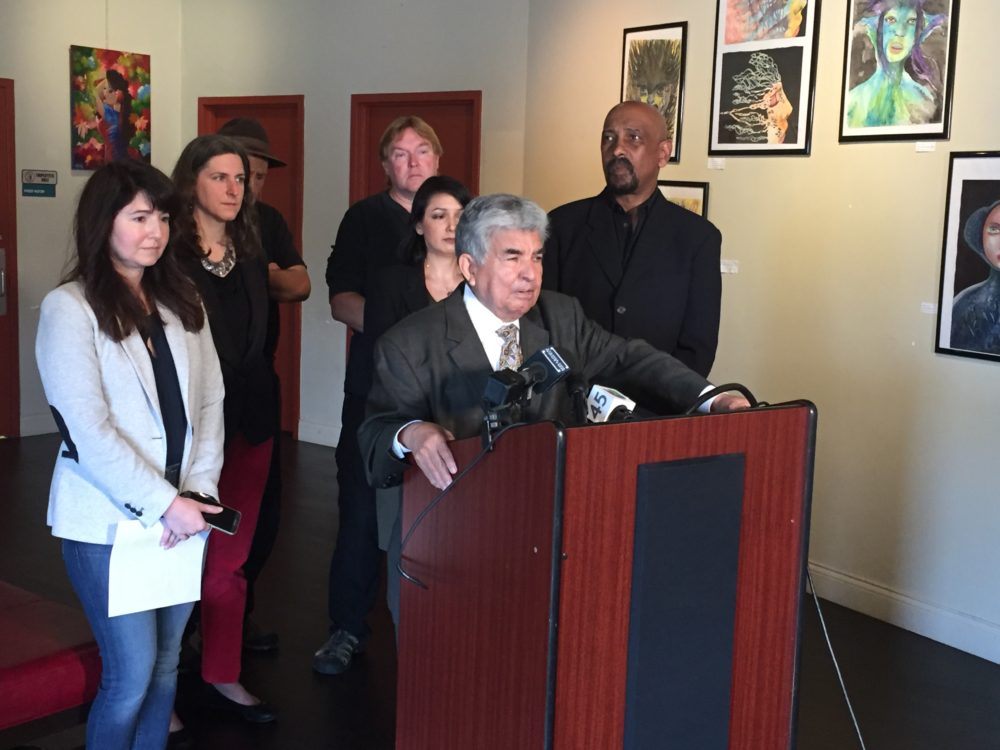 The state of Texas acted quickly after a string of chemical fires recently terrorized the Houston area. Companies were sued and hearings were held, although without allowing public testimony.
For the Greater Houston Coalition for Justice, it's not enough.
"We're sick and tired of being sick and tired of this being the norm," Leticia Ablaza, government relations director with Air Alliance Houston and member of the coalition, said at a press conference Tuesday.
She said she laments that hearings affecting local communities are held at the state capital, "as opposed to coming to [the] community, coming into Deer Park, coming into Galena Park, coming into our communities to hear what's going on, they expect us to go to them, to Austin."
The coalition is also asking for congressional hearings about the fires at ITC and KMCO and for companies to be forced to disclose what chemicals they are working with.
Greater Houston Coalition for Justice presiding officer Johnny Mata said the TCEQ is too lenient with companies that violate environmental laws.
People who commit crimes repeatedly are locked away, he said, "yet when it comes to people that cost great deaths, harm on health, such as the pollutants that cause cancer, they always get a free pass."
Asked about the issues brought up by the coalition, a TCEQ spokesman emailed News 88.7 the following statement:
"Representatives from TCEQ have been attending public meetings after the ITC and KMCO incidents to hear concerns from the public and to respond to those concerns. TCEQ representatives plan to continue attending such meetings."
The TCEQ is scheduled to meet on April 24 in Austin. They will accept public comments.