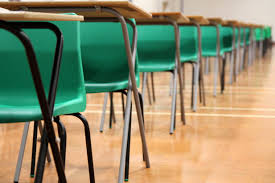 More than 4,000 parents of students who attended a Houston charter school whose founders have been imprisoned for mail fraud and tax evasion will receive more than $600,000 in restitution, the Department of Justice announced on Tuesday.
The Varnett Public School is a charter school with three locations in Houston. In August 2017, founding superintendent Marian Annette Cluff, 70, and her husband Alsie Cluff Jr., 69, who worked as facilities and operations manager, pleaded guilty to mail fraud and conspiracy to commit tax evasion charges for embezzling millions of dollars from the school.
The couple received a combined prison sentence of 13 years –10 years for Mrs. Cluff and three years for her husband– and was ordered to pay a total of $4.4 million in restitution. Last month, U.S. District Judge Andrew Hanen ordered the payments be distributed to the identified victim parents in the case.
The U.S. District Clerk's Office said the restitution payments to the parents will be handled on an "expedited basis." Specifically, the amount reserved for restitution is $604,889.
The Cluffs embezzled millions of dollars in funds that were intended for the operation and function of the charter school and its programs, according to court records. Prosecutors say the couple took money that mostly low-income parents paid for school field trips, book fairs, student fundraisers, and other school activities, and used the funds to support a lavish lifestyle that included trips on private jets, multiple properties, designer clothes and jewelry.
The investigation found that the couple also diverted and concealed money received from vendors of the school, insurance companies and federal agencies into off-book accounts for their personal use and benefit.
The Cluffs concealed the accounts from the charter school office manager, the school's external accountant and their income tax preparer.