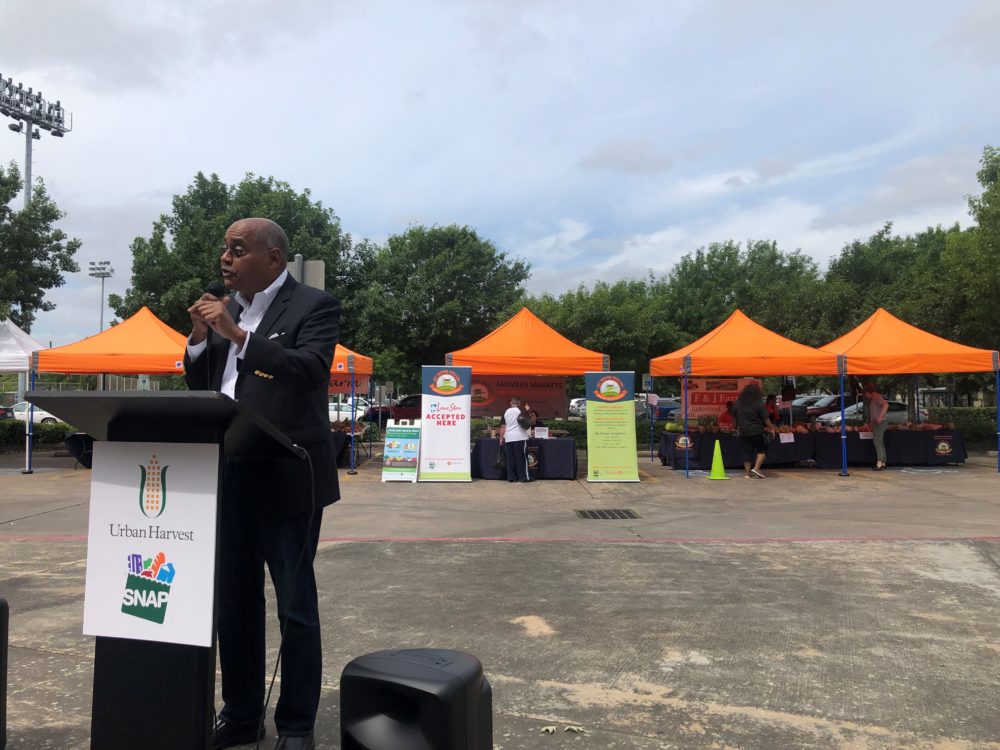 Low income residents enrolled in SNAP, the federal government's food assistance program, can now double their benefits at Houston area farmers markets, as part of a new program launched by Urban Harvest.
At select farmers markets, Urban Harvest is providing a two-for-one deal where $20 in SNAP benefits will buy $40 worth of fruits and vegetables.
Huey Wilson with the Northeast Houston Redevelopment Council said Urban Harvest markets are bringing resources to the community in Northeast Houston, where only two grocery stores are within walking distance of local residents.
"For at least 60 percent of our residents, nearly 200,000 people, the walk to the store is unreasonable. It's greater than a mile," she said. "And the bus ride is almost as unreasonable. It is, for most of our residents, at least a mile and a half to the bus stop."
Wilson said Urban Harvest brings local residents and regional farmers together to create and sustain their own markets.
"Urban Harvest is making a consistent effort to work with us by showing us, the residents, how to bring and develop farmers markets," she said.
The federally-funded SNAP program, formerly known as food stamps, serves more than 600,000 people in the Houston area. Another 250,000 Houstonians are likely eligible, but don't receive benefits.
Harris County Commissioner Rodney Ellis said those benefits are an underutilized resource in his precinct.

"Roughly one-third of the people who are eligible for SNAP are in Precinct 1," Ellis said. "There are many people who don't know the guidelines, don't know that they could get benefits, and so don't take advantage of them."
According to the Houston SNAP Task Force, some factors that prevent eligible Houstonians from receiving help are lack of information about how to apply, stigma associated with public assistance and the perception that the household is over the income threshold.