[Click the map to see the average time it took to respond to an illegal dumping call in each city council district. Map by Eric Stone/Houston Public Media]
The city of Houston aims to respond to 3-1-1 calls about illegal dumping within 29 days. But it missed that target more often than not in 2018 — it only resolved about 35 percent of dumping complaints on time, according to data from the city's 3-1-1 website, analyzed by News 88.7.
About 65 percent of complaints went overdue – sometimes languishing for well over a month. More than 10 percent of cases took over six months to resolve. The situation is worse in poorer city council districts, especially District D and District I, which are two of Houston's poorest districts by median household income.
In District I, 82 percent of calls went overdue last year and the average claim took 117 days to resolve. That includes Hobby Airport, the East End and Downtown.
In Pecan Park, the average claim took over five months to resolve — the longest response time of any of Houston's super neighborhoods. It wasn't hard to find an illegal dump site littered with household garbage, including fast food packaging, cans and plastic bags.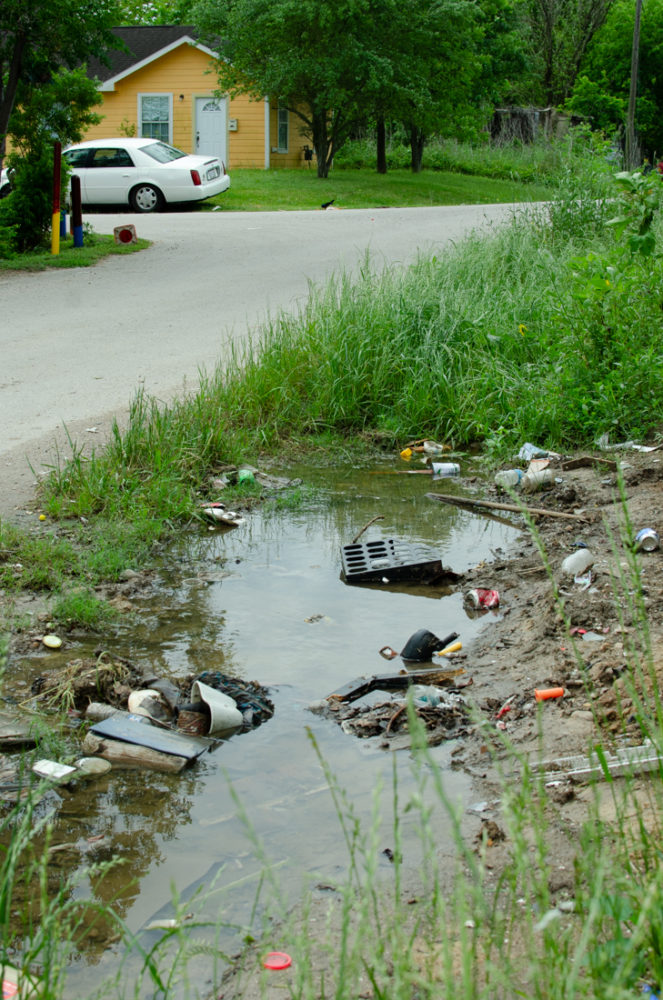 A check of Houston's 3-1-1 website, revealed another illegal dump site not far away in Magnolia Park. Hidden on a side road without heavy traffic, more than a dozen tires lined both sides of the road. Among the tires were five-gallon buckets that at one point contained brake fluid, joint compound and hydraulic oil, along with some other household garbage. The vast majority of the mess, though, appeared to be waste from a construction or auto repair business — not a household. The dump site was reported to the city in January, but the refuse remains.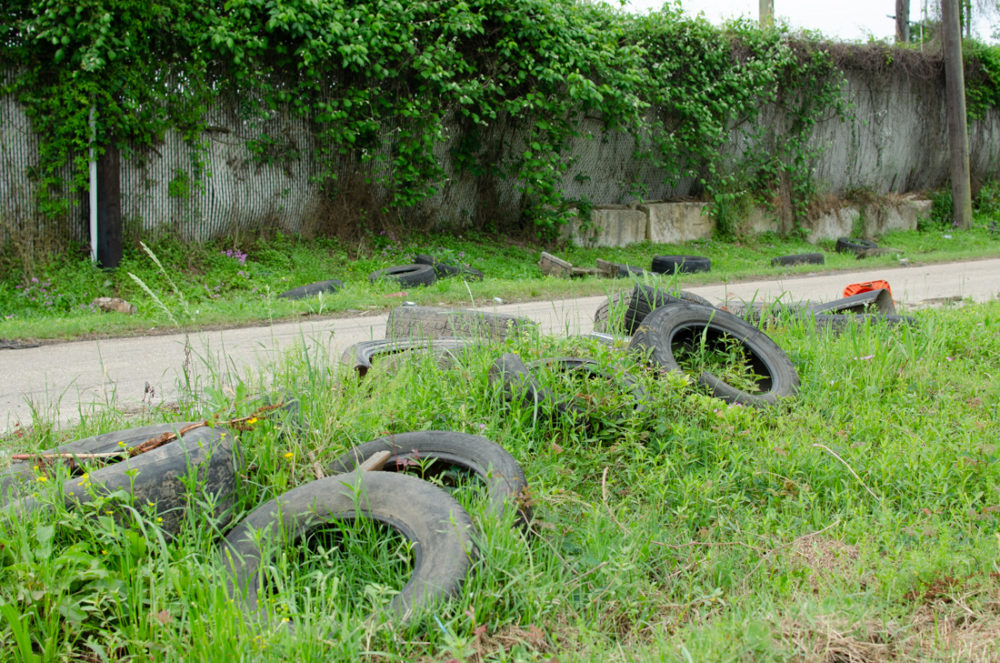 In District D, which includes the Third Ward and Sunnyside, 78 percent of complaints went overdue. Lee Simmons grew up in the Third Ward, and he expressed frustration with the city's response to illegal dumping.
"It's almost like they never come. I see a lot of trash and it just sits there," Simmons said. On average, it takes the city 107 days to respond to complaints in District D.
[This map shows the city's response to illegal dumping complaints broken out by super neighborhood, as defined by the city. Map by Eric Stone/Houston Public Media]