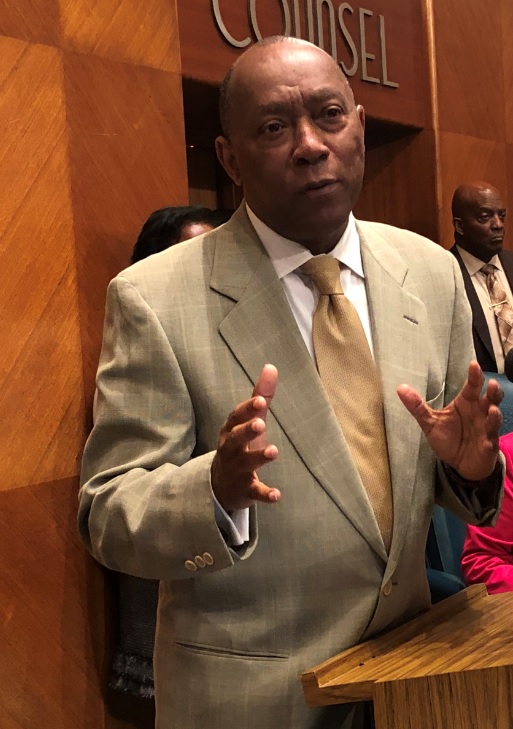 The controversial and, at times, dramatic process to implement pay parity between the police and fire departments in Houston marked a new development this week with Mayor Sylvester Turner proposing to shorten the time frame to phase in firefighter raises, and the union insisting they want the mayor to clarify his plan.
Voters approved Proposition B last November. It requires the city to compensate police officers and firefighters equally on a rank-by-rank basis.
Turner is now proposing phasing in the raises over three and a half years, instead of the five-year time frame he originally proposed. The mayor said in a letter sent Wednesday to the Houston Professional Fire Fighters Association that the new timelines "would require some layoffs, but significantly fewer than would be required with immediate implementation of Prop. B."
The letter states that Turner understands the union is willing to consider a four-year phase in deal.
The City of Houston estimates Prop B represents a 29 percent raise for firefighters, and the Turner Administration has said the cumulative cost would amount to $307 million from fiscal year 2019 to fiscal year 2023. The mayor has repeatedly argued Prop B didn't identify a funding source for the raises and the city needs to keep its annual budget balanced.
HPFFA President Patrick 'Marty' Lancton responded with a sharply worded letter, asking Turner to clarify whether his proposal would fully implement pay parity, including base pay and incentives. Lancton has sent multiple letters to the mayor, demanding specific details about a phase-in proposal.
In the letter, Lancton said the union believes the mayor "may have a public, campaign-style Proposition B budget presentation and also a secret, undisclosed one."
Lancton said those concerns are based on financial estimates released by the Houston Controller.
Controller Chris Brown briefed the Houston City Council on Wednesday about the cost of implementing Prop B. Brown said his office's original assessment put the cost at roughly $100 million in fiscal year 2020, but the latest numbers he has received moved that estimate down to $79 million. Meanwhile, Turner's team has calculated a cost to the city of $113 million.
The city is preparing to lay off up to 400 firefighters and 100 other municipal workers, in order to fund the raises. Lay off notices will go out this month, if no deal is reached between the city and firefighters union.
You can read Mayor Turner's letter here:
You can read the response to Mayor Turner's letter from the HPFFA here: