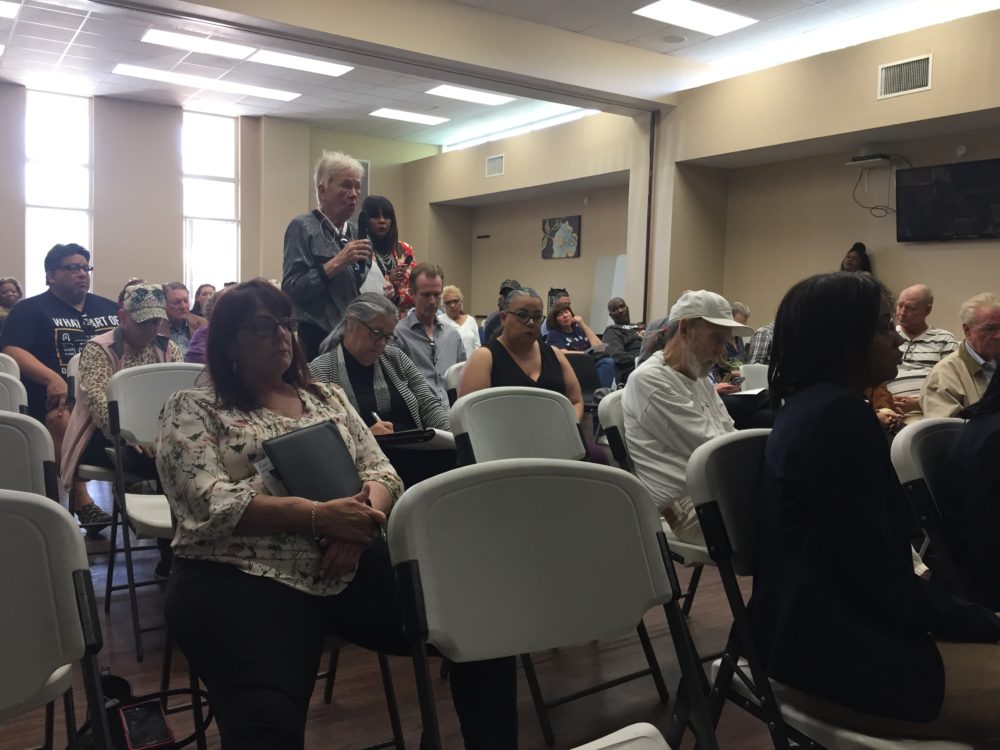 Residents of a senior living facility damaged by Harvey are fighting to keep it from being torn down.
More than 50 people showed up at the public hearing held by the Houston Housing Authority Tuesday — and many of them spoke.
"There's nothing around here where I feel safe, there's nothing that I can afford," former 2100 Memorial resident Margaret Lindsey said. "So what are we supposed to do?"
The housing authority wants to demolish the current apartment building at 2100 Memorial Drive and build a new one in its place. But the remaining 21 residents would have to move out for three years.
The housing authority ensured residents that all 196 tenants who lived there when Harvey struck will get preference to move back and the rent will stay the same.
But many still don't trust them, including Connie Castillo, who is part of a lawsuit against the HHA. Lone Star Legal Aid filed the suit on behalf of residents who received eviction notices in September 2017. A judge granted the plaintiffs a temporary injunction that is still in effect.
"They've lied to us and they've had deceptive things," Castillo said. "They're telling us one thing but you know what? Not one of it is in writing."
Houston Housing Authority Board Chairman LaRence Snowden acknowledged residents' distrust.
"If they're not trusting me now, stay with me," he said. "Because I am determined to make sure that I rebuild whatever distrust that they have with the work that we've been doing."
He admitted the HHA has made mistakes in the past, but that it has learned from them and will do better going forward.
The housing authority will next make its case to the Texas Department of Housing and Community Affairs board.