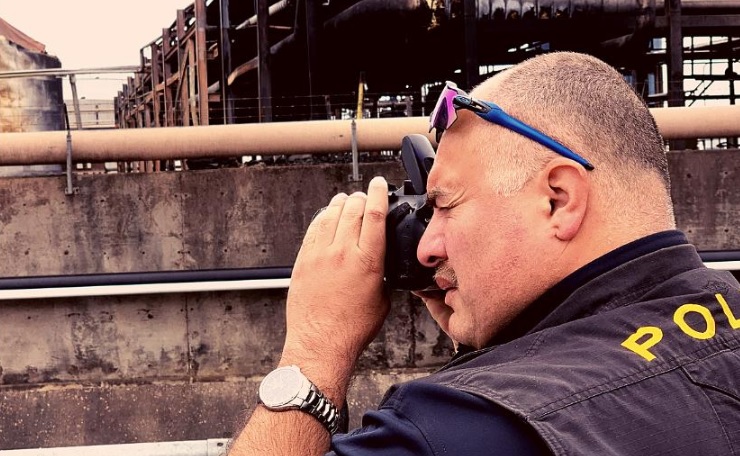 Investigators with the Harris County Fire Marshal's Office are working on the first phase of the probe about the recent massive fire at a petrochemical facility in Deer Park. They are tasked with finding out what caused the incident.
A supervisor and two investigators are assigned to the case. They are taking photos of the exterior of the facility, although they hadn't entered the tank farm as of Wednesday morning.
"One of the first things they do is take a 360 degree photo of the entire facility or area that is being investigated, so they will go completely around the area to take photos," said Rachel Moreno, a public information officer with the HCFMO.
The 360 degree photos are part of the standard protocol the National Fire Protection Association has for these investigations.
Interviews with personnel from Intercontinental Terminals Company (ITC), which owns the facility, are also underway. "Anyone that was at the ITC facility at the time of the fire will be interviewed," said Moreno, "as well as other employees that weren't there, including their executives."
The investigators will also examine records and documents about the facility, but Moreno declined to elaborate on what those documents will include.
The Bureau of Alcohol, Tobacco, Firearms and Explosives (ATF) will evaluate the scene in the coming days to decide whether to activate its national response team. Moreno said the ATF has "additional resources that HCFMO does not have such as engineers, access to large equipment if we need to move metal and things of that nature."
The U.S. Chemical Safety and Hazard Investigation Board is also conducting an investigation.
As of Tuesday, nine tanks were secured, while three were targeted for removal and another three still contained base oil product which posed "a low risk to the community," according to ITC.
The fire caused emissions of benzene and chemical spills into regional waterways, including Buffalo and Tucker bayous, and the Houston Ship Channel.
The company faces litigation from the State of Texas and Harris County, as well as residents of the area where the facility is located.