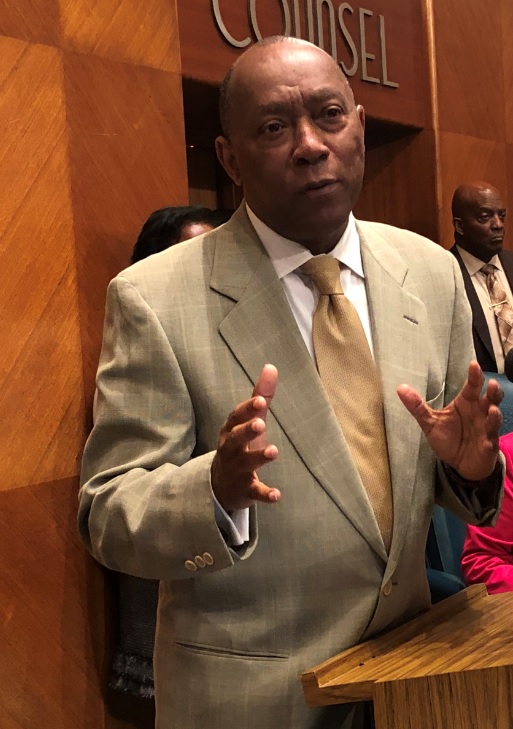 Houston Mayor Sylvester Turner is proposing to phase in the implementation of pay parity between the local police and fire departments over the course of five years, to avoid laying off firefighters.
Turner sent a letter to Patrick 'Marty' Lancton, president of the firefighters union, on Wednesday. "I do not want to lay off anyone," Turner says in the letter, which details the potential phasing in of Proposition B.
Voters approved the proposition last November. It establishes pay parity between the local police and fire departments on a rank-by-rank basis.
The letter includes a chart with the projected total cumulative cost of the pay parity from fiscal year 2019 to fiscal year 2023. The city estimates that cost would amount to almost $299 million.
The implementation of Proposition B was one of the highlights of the City Council meeting on Wednesday. The Council rejected a proposal from Council Member Dwight Boykins to create a garbage fee that, according to Boykins, would fund the firefighter raises while avoiding layoffs.
The city is preparing to lay off up to 400 firefighters and up to 100 other municipal workers, in order to fund the voter-mandated raises. Turner has argued that layoffs are necessary to avoid a dire financial situation for the city.
You can read Mayor Turner's letter here: