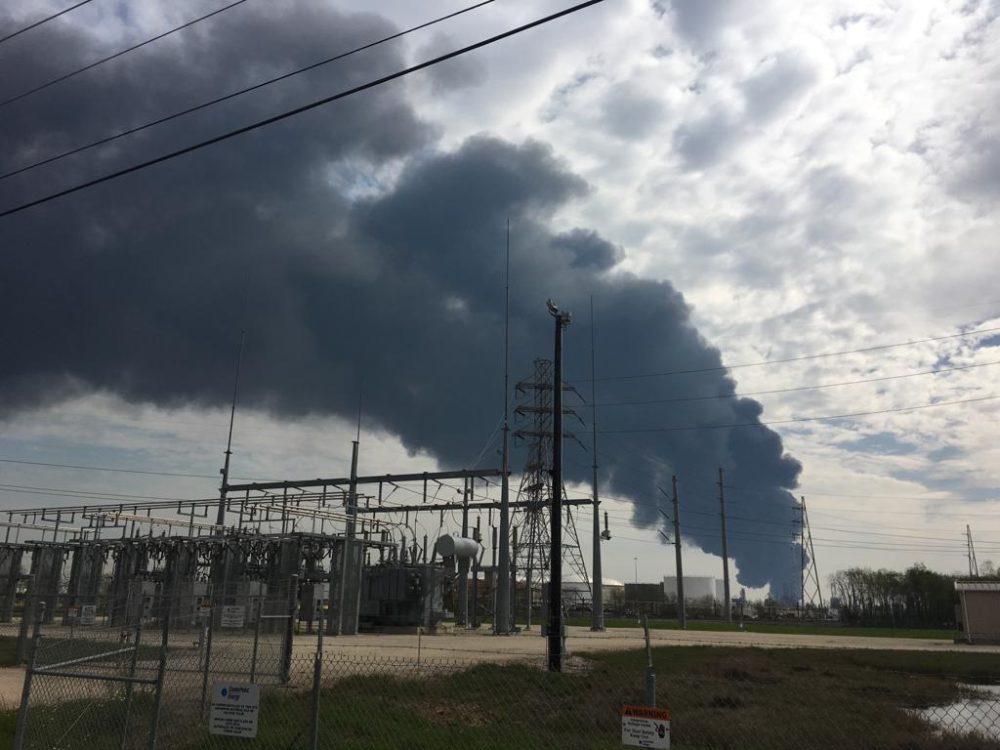 Harris County is suing Intercontinental Terminals Company for environmental violations related to the fire at their Deer Park chemical facility. It's the latest of several legal actions ITC faces.
The lawsuit charges ITC with violating the Texas Clean Air Act, discharging industrial waste into nearby waters and violating county floodplain regulations. Assistant County Attorney Sarah Jane Utley said one of the objectives is to make sure ITC complies with the law before reopening.
"This is a very large and significant incident that's going to take a lot of fact-uncovering, significant discovery," Utley said.
The state of Texas is also suing, adding solid waste disposal and violations of the Texas Water Code to its previous Clean Air Act complaint.
Residents who live near the facility have filed multiple lawsuits. Houston attorney Benny Agosto, Jr. said his clients were hospitalized after experiencing breathing problems. Their initial concern has been physical ailments, he said, but they also have questions about air and water safety.
"The lawsuits are, unfortunately, the means that we can get answers," Agosto said. "Because we're not getting straight answers from ITC nor its spokesperson."
He said his clients are uncertain about the public safety impact in the area.
"We heard from the very beginning not to be alarmed, the risk is low. A lot of statements minimizing the dangers. And then the fire continued to burn," Agosto said. "They never mentioned or disclosed benzene until late Wednesday when the benzene recordings were going through the roof."
An ITC executive said the company doesn't comment on litigation and is focused on the remediation and recovery process.