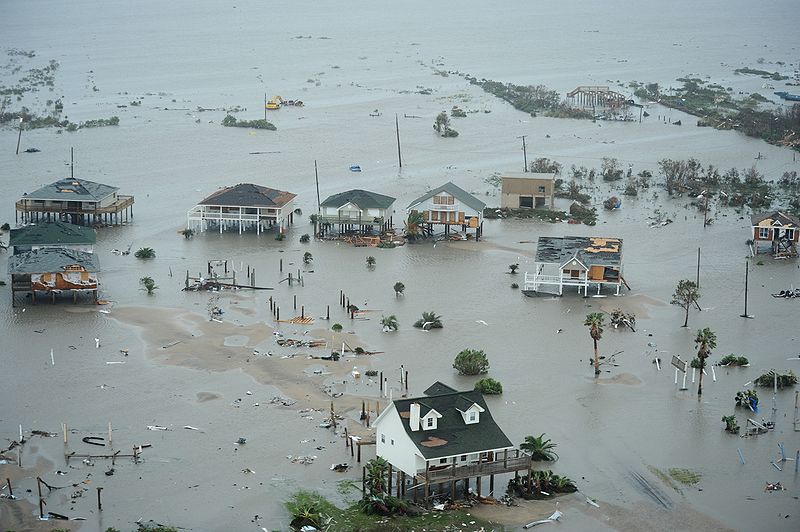 A decade-long effort to re-map Galveston County will change flood insurance rates for some residents when the maps go into effect in August.
FEMA is encouraging residents to check the new maps, or contact a FEMA specialist to determine if they are in a low-to-moderate or high-risk flood zone and what kind of flood insurance to buy.
Changes to the maps put some areas, such as the land to the west of Galveston Bay, at increased flood risk. Other areas, like Galveston Island and the Bolivar Peninsula, saw a mix of changes — more risk in some places, less risk in others.
Larry Voice is a civil engineer with FEMA and the project monitor on the new maps. He told News 88.7 residents listed outside a special flood hazard area should not take that as a guarantee they will not flood as the maps do not take into account drainage backups during exceptionally heavy rainfall.
"What being outside of that special flood area actually means for you is you can get cheaper flood insurance, it doesn't mean that you don't need flood insurance," Voice said.
Residents looking to floodplain maps ahead of an upcoming storm is a problem officials have continually had to push back against. As the maps are meant purely to set flood insurance rates, they leave out information on types of flooding regularly seen during a disaster.
"I encourage everyone to purchase flood insurance because more than 25 percent of flood damages occur outside the Special Flood Hazard Area," FEMA Region 6 Administrator Tony Robinson said in a press release.
As Harris County embarks on an effort to replace its floodplain maps, that misconception is something engineers are having to consider. Since people continue to rely on floodplain maps for other purposes, the Harris County Flood Control District is including a second map to show "local hazards" like overland flooding – flooding outside of a bayou overtopping – as well as results of releases from the Addicks and Barker reservoirs. Those maps are slated to be released in 2023.
Galveston County residents can contact a FEMA map specialist online or over the phone: