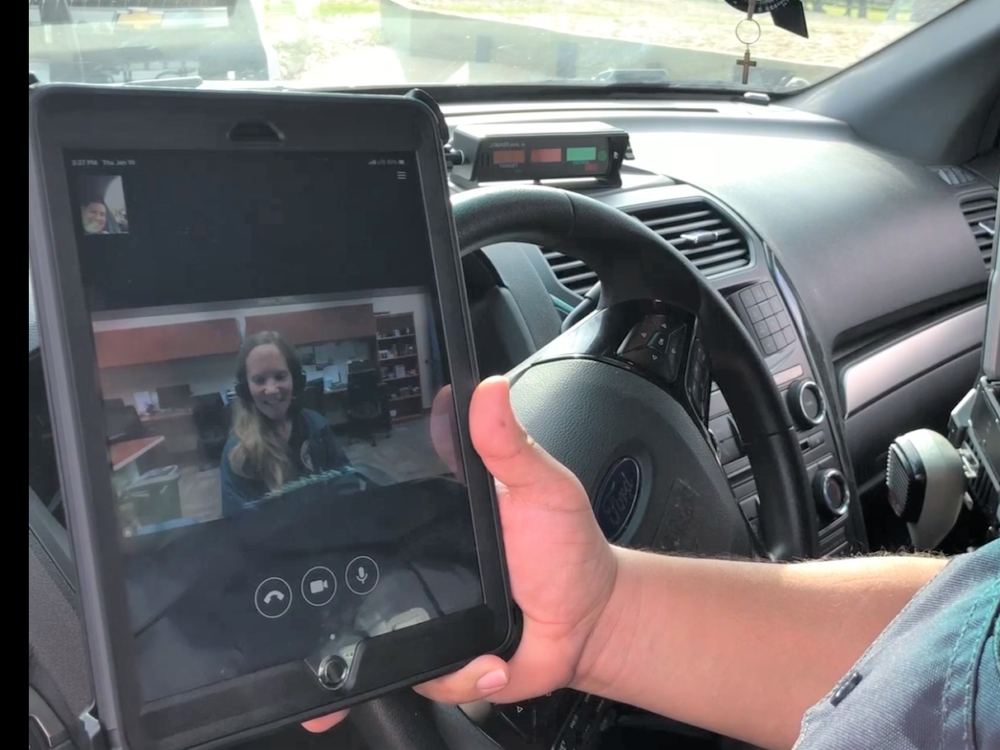 Twenty patrol deputies with the Harris County Sheriff's Office got new partners in December 2018: iPads.
The tablets are intended to help deputies better respond to people facing mental health issues. The pilot program, now in its third phase, allows deputies to connect people in crisis to mental health professionals. Clinicians can advise deputies, speak directly to patients and follow up with patients the next day.
In the first phase, mental health professionals traveled with sheriff's deputies on the Crisis Intervention Response Team (CIRT), which deals specifically with calls relating to mental health issues. In the second, those clinicians were moved to a central location, and CIRT deputies communicated with them via iPad. In both of those phases, the program was limited to specialized crisis response deputies. In this third phase, regular patrol deputies – who are more widely dispersed and respond to more calls – carry the iPads.
"We have a crisis intervention response team that is dedicated to picking up mental health calls and crisis calls. These iPads are now being utilized by patrolmen that answer every call for service," said CIRT Deputy Jose Gomez, who helped test the first two phases of the pilot program. Gomez says deputies have utilized the program between 45 and 50 times since December of last year.
A look at the Harris County Sheriff's Office's telepsychiatry program. [Courtesy of Harris County Sheriff's Office]
Gomez outlined a few scenarios in which easy access to a mental health professional could be helpful.
"For example, maybe someone is having thoughts of depression, or might be suicidal, or maybe they're diagnosed with a mental health issue and they haven't been on their medication, and they might be in crisis. Now, the deputy is able to deploy the iPad, speak to the clinician, let them know what's going on, and see if the person on that scene is interested in talking to that clinician," said Gomez. From there, clinicians can attempt to resolve the situation at the scene or recommend that the patient be transported to a hospital.
"The Harris Center for Mental Health and [Intellectual and Developmental Disabilities] will follow up with the person within 24 hours," Gomez said. "We found that them having this extra tool made a big difference."
The precise effect of the program on health outcomes isn't yet clear, though Gomez said data is forthcoming.
Phase 3 runs through December 2019, when the Harris County Sheriff's Office will decide whether to adopt the program across the county.