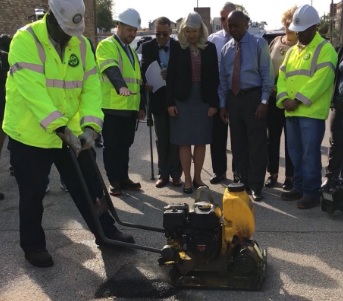 Houston Mayor Sylvester Turner says city crews repaired 100 percent of the potholes that were reported in 2018 by the next business day and he is encouraging Houstonians to keep reporting them.
Next-day pothole repairs were one of the promises Turner campaigned on back in 2015. "We are consistently hitting our target to address potholes reported through 311 to fill those by the next business day," Turner said during a press conference held on Monday afternoon.
When Turner took office, the City redefined potholes as any area of missing or severely deteriorated pavement up to 5 feet by 5 feet, while the previous definition was up to 2 feet by 2 feet. The mayor said the goal is "to take on the more serious problems with our pavement facing our streets."
Turner provided a breakdown of the repairs done in the last three years. In 2016, 9,977 potholes were reported and city officials say 98 percent were repaired by the next business day.
In 2017, 4,961 potholes were reported and 96 percent were repaired by the next business day. Last year, 5,509 potholes were reported and 100 percent were repaired by the next business day, according to the mayor.
Turner also announced that crews from the city's Public Works department will increase concrete panel replacements in 2019 "to help improve the drive quality and look of our streets."
Houston residents can report potholes by calling the City's 311 phone line or using the 311 app.
Houston is prone to potholes because of the weather and the type of soil, often referred to as gumbo clay.
Following is more detailed information provided by the Public Works department. Mayor Turner said he thinks the Harvey recovery may have influenced the decrease of repairs in 2018 because Houstonians might have been more focused on the recovery.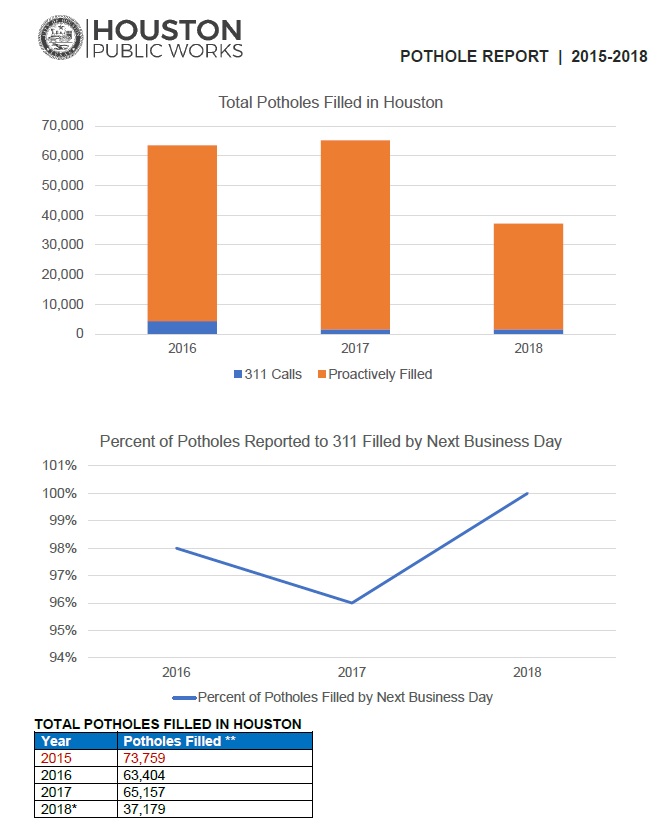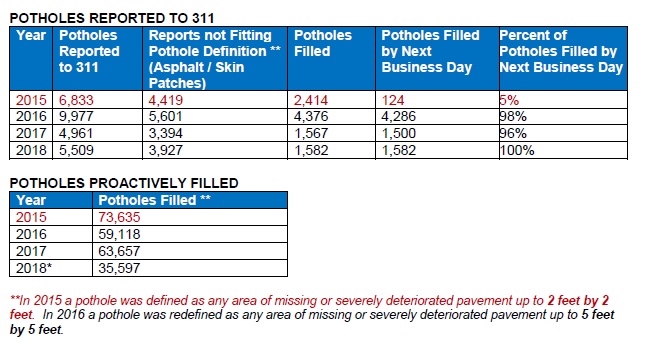 You can watch Mayor Turner's press conference here:
Press conference about pothole repair initiative https://t.co/0ERrjPjfpL

— Sylvester Turner (@SylvesterTurner) February 18, 2019