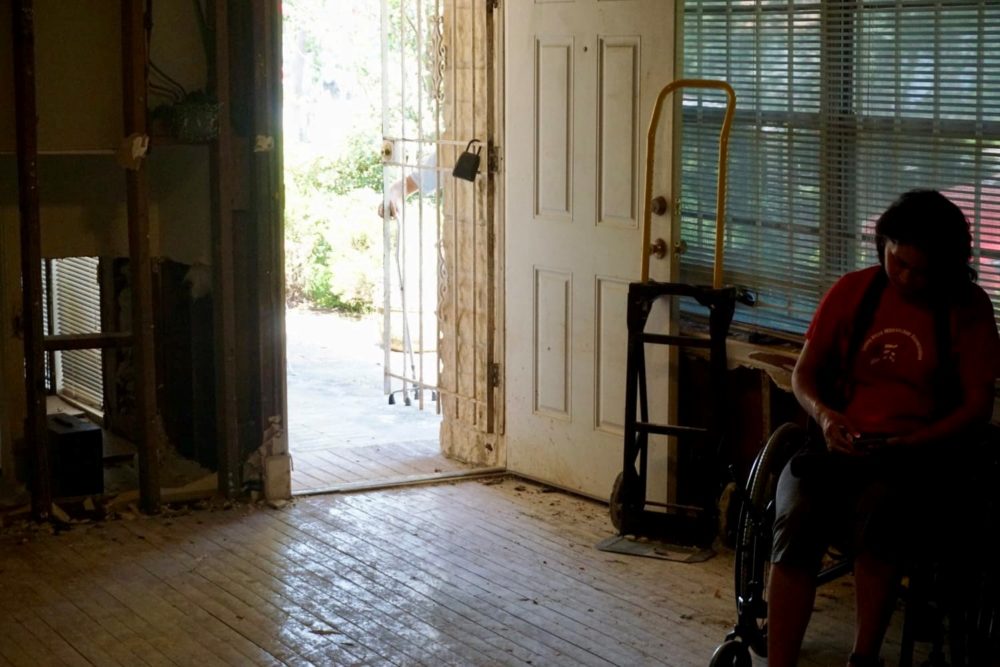 A new report on immigrants with disabilities in Houston highlights widespread problems with accessibility, health and lost jobs and homes after Harvey.
The report highlighted a lack of shelter for people in wheelchairs, including little privacy for those using catheters. Information on which shelters were wheelchair accessible was also thin, according to the report.
The report also mentioned sub-par communication as something that could be improved before the next disaster.
"The normal means of communications doesn't always reach a lot of communities such as the ones that we work with," said Tomás Aguilar. He authored the report for the Living Hope Wheelchair Association, which helps immigrants in Houston with disabilities and other vulnerable communities.
Aguilar said some of the people he surveyed mentioned there was a lack of Spanish-language resources.
The report suggests improving multilingual outreach could improve disaster relief for next time and that the City of Houston should work more directly with community groups that serve undocumented people.
One of the personal stories in the report mentions how one woman moved her friend in an electric wheelchair out of flood waters using an inflatable pool with her five children in tow.
She hadn't heard news of any shelters, but eventually found one after wading through floodwaters.
Aguilar said the city needs to be proactive for next time in addressing the unique needs of this community and others.
"Let's start designing shelters and the processes of how to get people from point A to point B," he said.
The report also outlines that some immigrants feared reaching out for help during and after Harvey due to fear they could be turned over to ICE.
Not just immigrants with disabilities struggled during Harvey and with recovery.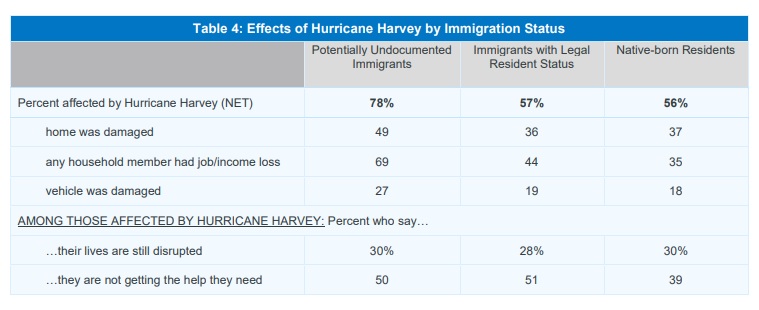 A report by the Episcopal Health Foundation and the Kaiser Family Foundation found undocumented immigrants as more likely to say their lives were disrupted by Harvey than native-born residents.