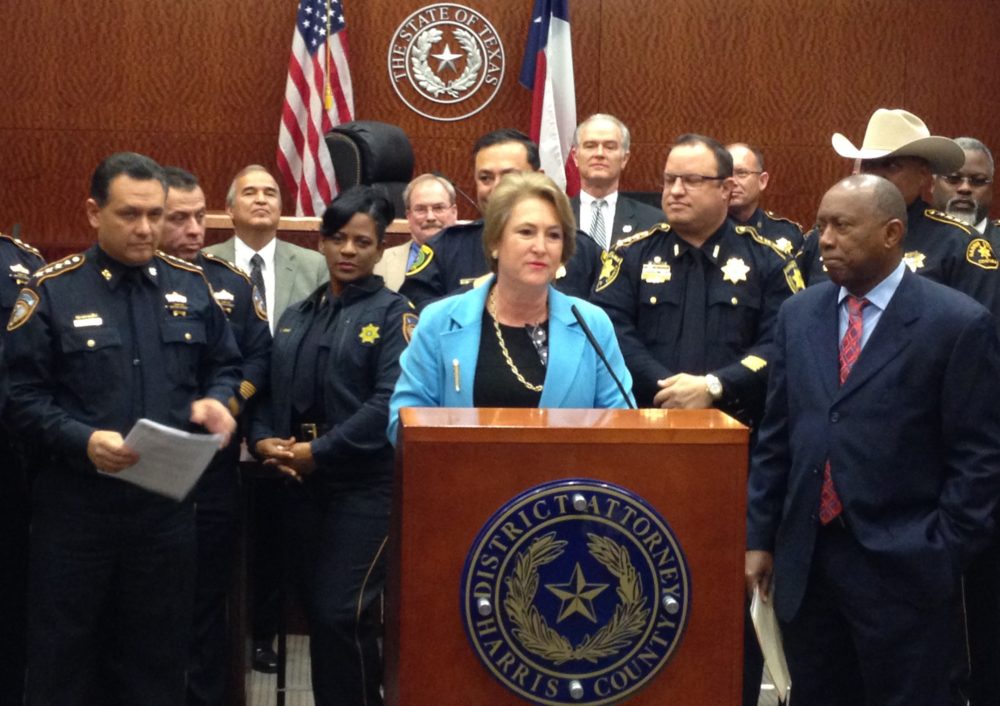 Some progressive organizations are accusing Harris County District Attorney Kim Ogg of violating her campaign pledge to reform the criminal justice system. The complaint follows the DA's request for a $20 million increase of her department's budget to hire 102 new prosecutors, an increase of roughly 40 percent.
The Texas Organizing Project (TOP) and the Texas Criminal Justice Coalition say Ogg is backtracking on her pledge to reduce mass incarceration. TOP campaigned for Ogg when she ran for DA in 2016.
The Texas Civil Rights Project also expressed its concern. Natalia Cornelio, legal director of the group's criminal justice office, underscored the "alarming incarceration rate" in Harris County and said in a statement that Ogg's request is "another step in the wrong direction to achieve true criminal justice reform" because the increase in budget "would only result in more prosecutions and more people in our already crowded jails and prisons."
"More liberal and progressive elements in the Democratic Party like the TOP are saying, 'We don't need that kind of heavy emphasis on prosecution. We should be doing things like reducing bail or going to personal recognizance,'" says Bob Stein, a professor of political science at Rice University.
Prosecutors have been handling up to 900 cases at a time since Harvey. That, Ogg says, is delaying justice. "I believe that to ensure criminal justice reform progresses, you have to fund it," she says, "and absent funding, it's just lip service to talk about reforming the system, because we're the people who have to do it."
County commissioners will vote on her budget request next week.