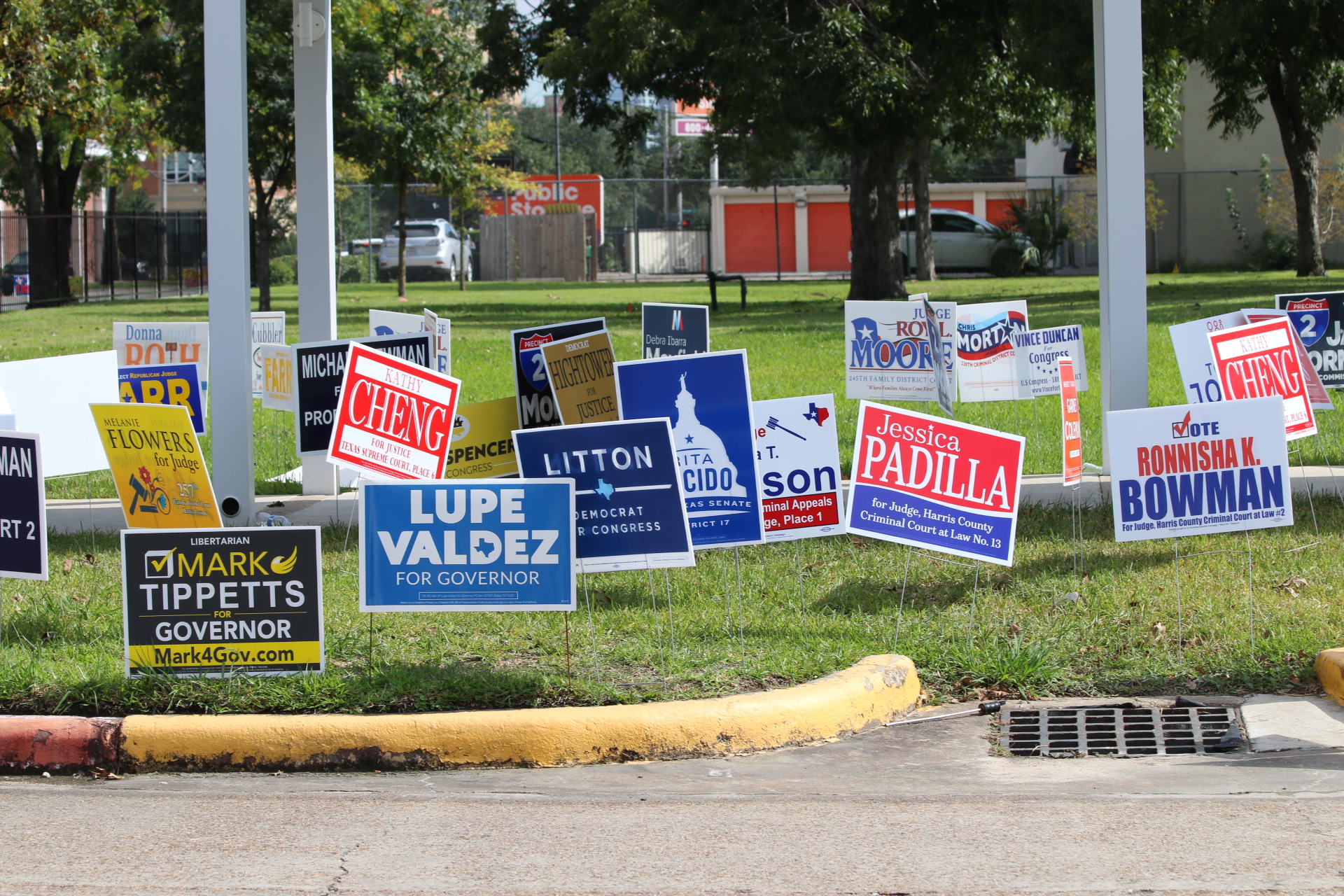 Harris County's top elected official says the fact that thousands of registered voters in the county were wrongly flagged by the state for citizenship checks is "concerning."
"I fear and I worry that this is a bit of an effort to intimidate or even try and disenfranchise some folks," County Judge Lina Hidalgo told Houston Public Media. "Maybe immigrant folks, or people of color, and there are a lot of organizations that are concerned about that."
The League of United Latin American Citizens is one of those groups; LULAC is suing state officials over the effort to identify non-citizens on the state's voter rolls, calling it a "carefully calibrated" plan to intimidate legitimate voters.
In Harris County, almost 18,000 names were removed from an initial list of potential non-citizens on the voter rolls that was distributed by the Texas Secretary of State's Office. That's more than half of the almost 30,000 names in the county that were originally on the list.
County officials have said they discovered thousands of people on the initial list were indeed citizens, and that more than 400 of those initial names were duplicates.
In a statement Thursday, the Secretary of State's Office said it's "continuing to provide information to the counties to assist them in verifying eligibility of Texas voters" as part of a process to ensure "no eligible voters are impacted by any list maintenance activity."
"This is to ensure that any registered voters who provided proof of citizenship at the time they registered to vote will not be required to provide proof of citizenship as part of the counties' examination," spokesperson Sam Taylor said.
County officials say they still have not mailed out any requests for proof of citizenship to the remaining people on the list.
"We have to be very, very careful as we proceed," Hidalgo said, "because there may be an injunction coming saying that we can't take action on this list."
Hildago said the ordeal has the potential to discourage legitimate voters from going to the polls.
"Every time you try and make voting scarier, sound more difficult to register, I do think that it plants a seed of fear," she said. "You know, I registered to vote, and then am I going to be questioned? Nobody wants to have to go through that."
Governor Greg Abbott said this week the initial list was never meant to be a "hard-and-fast list," according to the Texas Tribune:
"This is what you would categorize as a process, a work [in progress]," Abbott said. "They'll get it right, but I do want to be emphatic: It is essential that the secretary of state, [the Department of Public Safety], counties, anybody with any authority over this whatsoever work collaboratively and swiftly together to make sure our voter rolls are accurate, to ensure integrity in the election process."