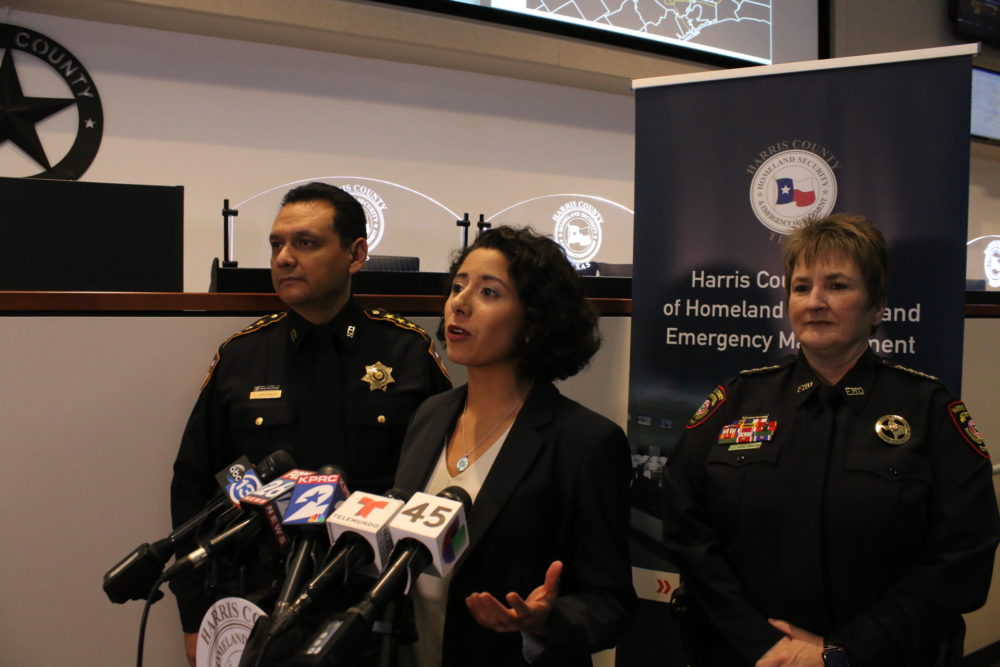 Harris County Judge Lina Hidalgo announced Friday she is recusing herself from two lawsuits involving the county jail. She argues the decision is part of her ethics statement, which will entail she will recuse herself "in matters before the county where a conflict of interest may exist."
One of the lawsuits, Salcido, et al. v. Harris County, et al, was filed because a man suffering from withdrawal died in the Harris County jail after being restrained face down on a gurney.
Hidalgo says she is recusing herself from "consideration, decisions and updates" regarding the Salcido lawsuit because she has a "close, personal relationship" with David James, an attorney with an Austin-based law firm that is counsel to some of the plaintiffs.
The other lawsuit, Smith v. Harris County, was filed because a young man with a diagnosis of depression and symptoms of schizophrenia, as well as a history of suicide attempts, was held in the county jail and died by suicide.
In that case, Hidalgo says she is recusing herself because she was a volunteer at the Texas Civil Rights Project while the litigation was developed and filed.
Hidalgo, who took office on January 1, also announced in her statement that she will not accept "political contributions" from individuals or companies that currently do or seek to do business with Harris County. Hidalgo will require donors to certify they don't have a contract and will not be seeking a contract with the county within a year.
"I want to limit the risk of special influence and, more importantly, the appearance thereof," Hidalgo said in the statement.