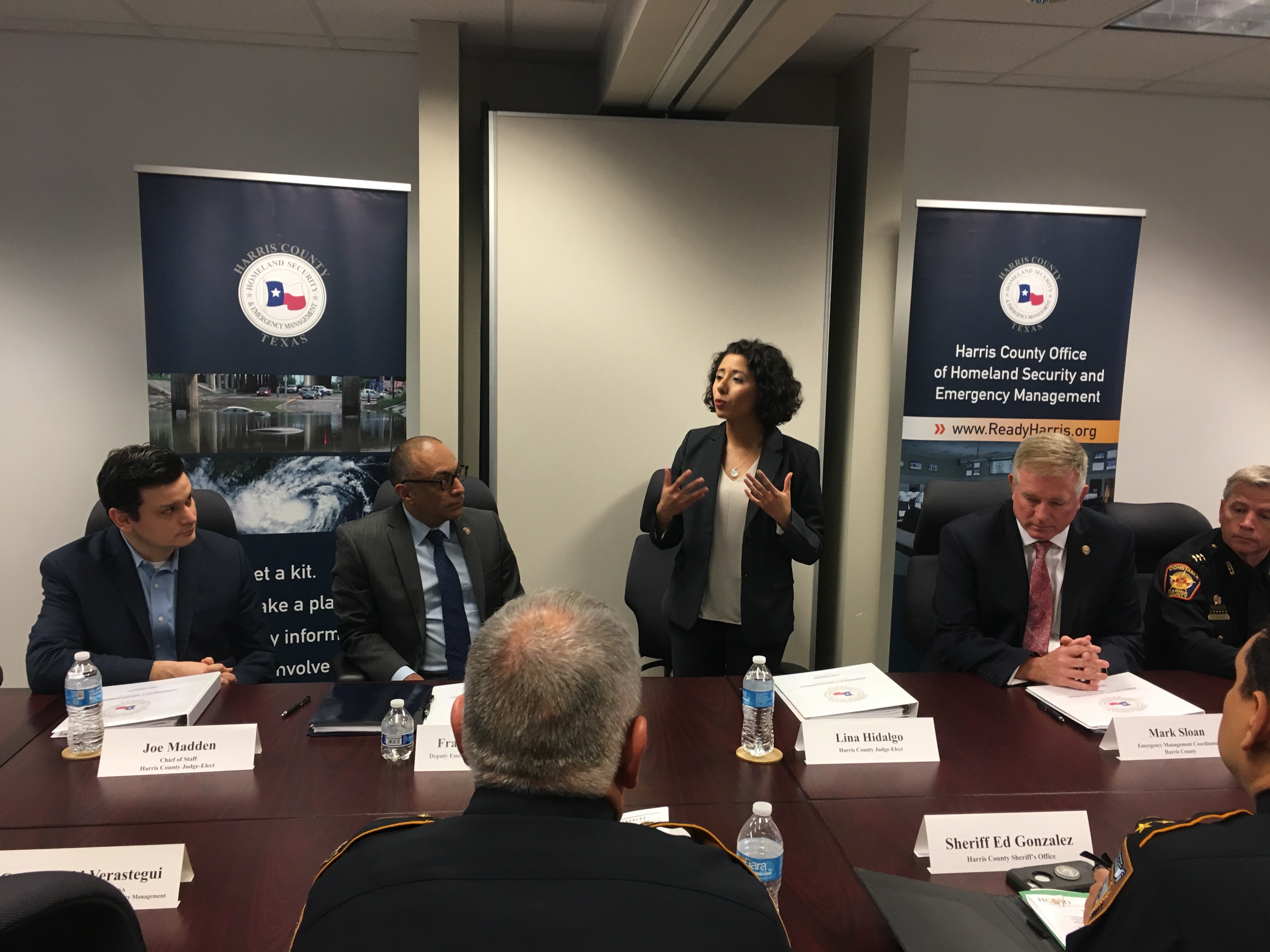 Incoming Harris County Judge Lina Hidalgo is gearing up to lead the county's homeland security office. She was briefed Thursday by emergency officials as she assembles her administration's team.
Hidalgo sat down with the county's top disaster response officials, Sheriff Ed Gonzalez, county constables and others. Hidalgo praised the officials' work building what she described as a highly-regarded emergency operations team.
Speaking to reporters, Hidalgo mentioned some of her priorities for improving disaster planning.
"We know that the streets flood, so how can we work to make sure that folks receive warnings, sort of proactively so that they don't drive into high water," she said.
Hidalgo said she sees opportunities for streamlining, implementing best practices and cutting out redundancies across county government. She said she wants to build government that's "better and costs less."
The 27-year old and first-time office holder was elected in November as part of a Democratic "blue wave" that swept the nation's third-largest county. She takes offices January 1, 2019.