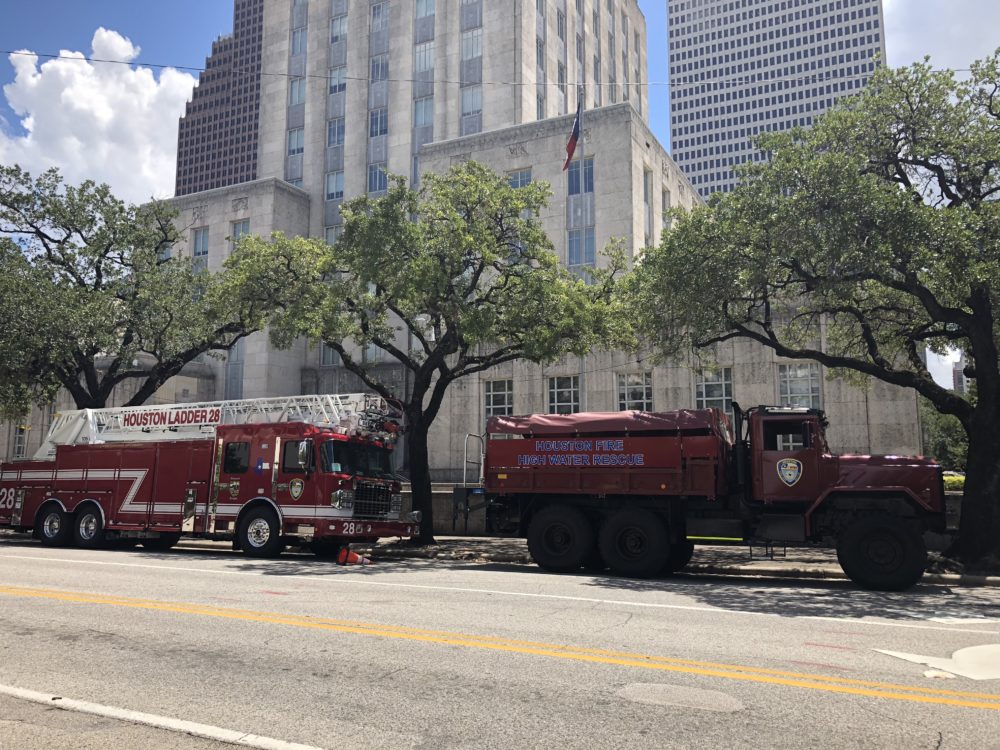 Houston firefighters will get their raises starting January 1. A Harris County district court judge has ordered the City of Houston to implement Proposition B, requiring pay parity between firefighters and police.
In his decision, Judge Randy Wilson wrote that nothing about Proposition B violates state law, as both the Houston Police Officers' Union and Mayor Sylvester Turner's administration argued. The judge acknowledged pay parity may cost the city more than $100 million a year and require layoffs of police. But he noted the Turner administration made those costs clear in the run-up to November's election, and Houston voters approved the measure by an overwhelming margin.
Reactions
"I think the question really now is, 'Will the mayor continue to defy the will of the voters and keep punishing firefighters and their families?'" said Patrick M. "Marty" Lancton, president of the Houston Professional Fire Fighters Association.
The Houston Police Officers' Union issued a statement that said: "We have done everything in our power to stop the catastrophic effects of Prop B. Fire union leaders have said the Mayor is only bluffing and the layoffs are a scare tactic. We shall see."
Mayor Sylvester Turner released a statement saying that, based on the judge's ruling and as the case proceeds through the legal system, "the City will start the process to implement Prop B — pending a final court determination on whether it was pre-empted by state law."
Turner added in his statement that "the stakes are extremely high" and noted that, given that the HPD-HFD pay parity will cost the city $100 a year, the measure "will trigger the layoffs of less senior firefighters to pay the salaries of firefighters who have been employed longer."
City Council Member Dwight Boykins, who has proposed establishing a garbage collection fee in Houston to generate a new revenue source and avoid layoffs, said in a statement that the support voters gave to Prop. B in November "requires that we do what is best for the residents of the city of Houston and offer suggestions until we find a resolution." Boykins added that resolution "should not lead to a layoff of public safety and municipal workers.