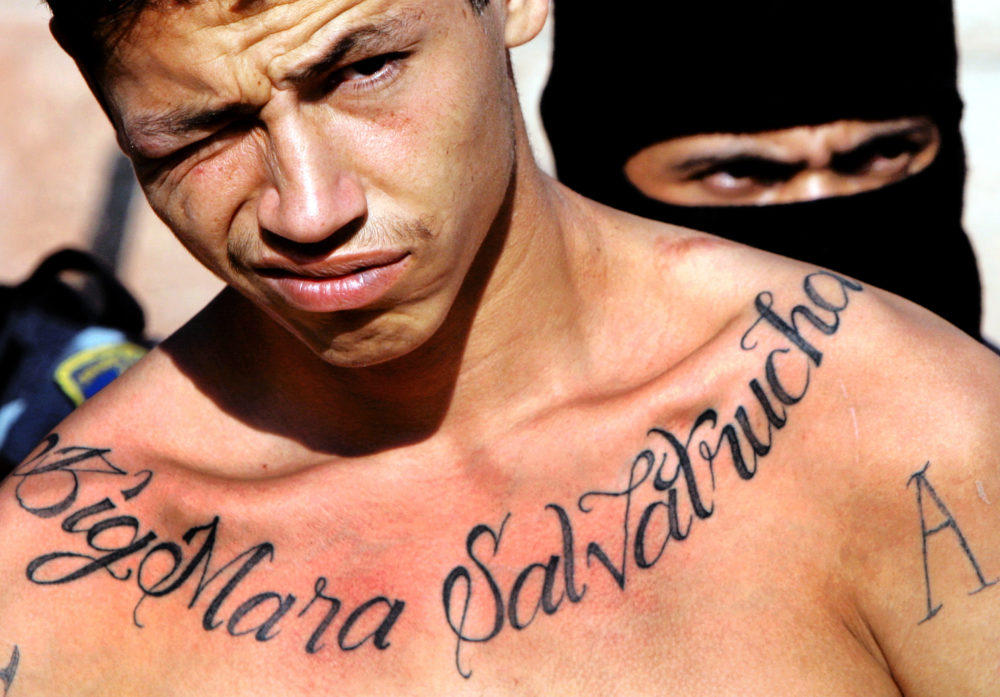 The Mara Salvatrucha (MS-13), one of the most violent and feared gangs in the world, is increasing its criminal activity in Houston, according to the Texas Gang Threat Assessment for 2018, which the Department of Public Safety has released this week.
MS-13 is involved in drug and human smuggling, prostitution, murder and extortion, among other illegal activities. It was founded in Los Angeles in the 1980s by immigrants from El Salvador and later spread throughout the United States, Central America, and Canada.
The report describes MS-13 as a Tier 1 threat and notes the gang has historically used Texas as "a transitional area or as a location to hide from criminal charges in other states or countries." However, recent intelligence indicates Houston has gained relevance in the Mara Salvatrucha's activity, so much that is has become a "hub."
The report adds that trend "is likely the cause of increased membership in Texas." It also highlights MS-13's relationship with drug cartels and its practice of recruiting juveniles.
One of the findings of the report is that MS-13 is refining and changing techniques to evade law enforcement detection, for instance by changing the gang's long-standing rules on clothes and tattoos.
Citing the U.S. Department of Justice, the report gives an example of a local crime that occurred in 2018 when an MS-13 member who lived in Virginia instructed gang members based in Houston to shoot rival gang members who allegedly killed an MS-13 member.
The report highlights that law enforcement agencies participating in the Texas Anti-Gang Centers (TAG) have made over 9,000 arrests since the first TAG center opened in Houston in 2013.