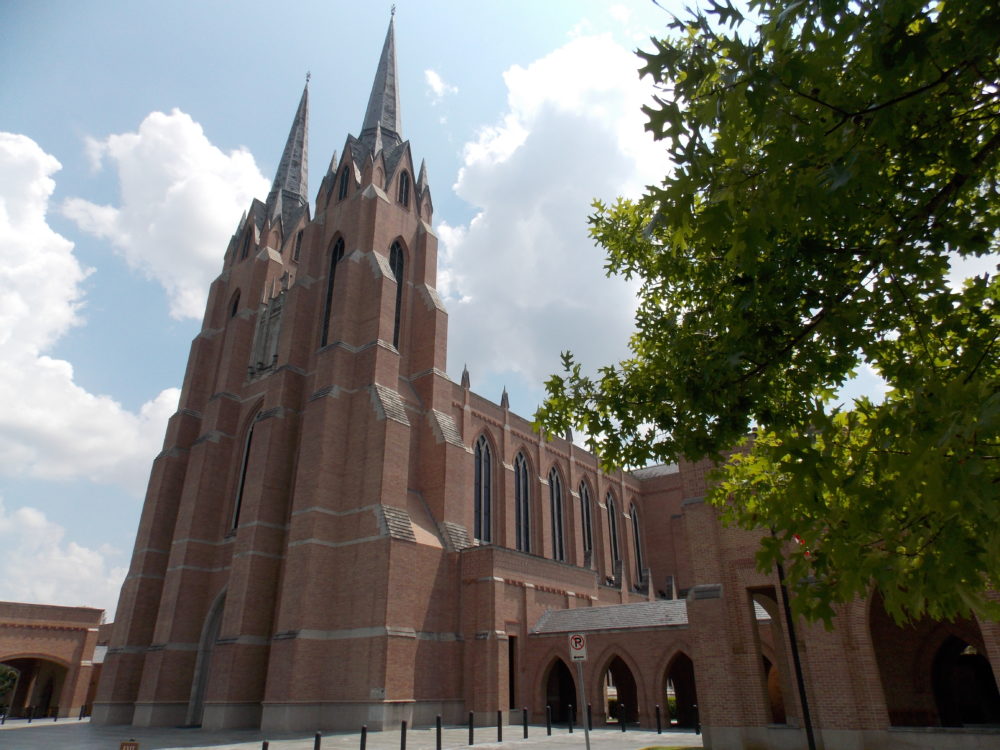 The state funeral for former President George H.W. Bush will span four days and take place in D.C., Houston and College Station, with portions of the services and ceremonies open to the public. Here's how you can pay your respects in Houston and College Station this week.
Participate In The Houston Memorial Tribute
Though not part of the official state ceremony, Mayor Sylvester Turner will hold a public memorial tribute on Monday, December 3 at 7 pm. It will take place in front of Houston City Hall, and feature musical tributes, speakers, and prayers.
Pay Respects At St. Martin's Episcopal Church
From Wednesday, December 5 at 6:00 pm through Thursday, December 6 at 6:00 am the public can pay their respects at St. Martin's Episcopal Church (717 Sage Rd) where Bush will be lying in repose. Long lines are expected and security measures will be in place.
Transportation: There is no public parking at St. Martin's Episcopal Church, and those wishing to pay their respects must take the free METRO bus shuttle service that will be offered. No walk-ups will be allowed to enter the church. The shuttle will run continuously from Second Baptist Church (6400 Woodway) to St. Martin's from 5:15 pm on Wednesday through 5:30 am on Thursday. The first shuttle will start loading at 4:45 pm.
What not to bring: Given security restrictions, bags larger than 14"x 13"x 4" are not prohibited. Audio and video recording devices, cans and bottles, food and beverages, along with weapons, mace and pepper spray are also prohibited.
Give a Donation
Instead of flowers, the Bush family has requested donations be made to the George Bush Memorial Fund. You can also pledge a day of service through Points of Light.
Watch Ceremonies Online
The ceremonies at St. Martin's Episcopal Church, Ellington Field, Spring and College Station are closed to the public. But all ceremonies will be televised, and can also be watched via a livestream on Houston Public Media's website.
The full schedule of funeral events taking place in Houston, D.C. and College Station can be viewed here.
Attend Motorcade & Train Routes
The public can also attend portions of the motorcade routes between Houston, Spring and College Station.
On Wednesday, December 5, 2018 the motorcade will depart Ellington Field at 5 pm and arrive at St. Martin's Episcopal Church around 5:45 pm.
On Thursday, December 6, the motorcade will leave the church at 11:30 am and arrive around 12:15 pm at the Union Pacific Railroad Westfield Auto Facility in Spring, Texas.
The funeral train will then depart from Spring at 1 pm and arrive at College Station at 3:45 pm, passing through Pinehurst, Magnolia, and Navasota on the way. The casket will be placed in a rail car that has glass on both sides, so that people can pay their respects as the train passes through.
At 4 pm, the motorcade will travel from Texas A&M to the George Bush Presidential Library Center, with an estimated arrival time of 4:15 pm.
Exact routes will be announced 24 hours before each ceremony and updated, here. Road closures are listed, here.
Decorate His Statue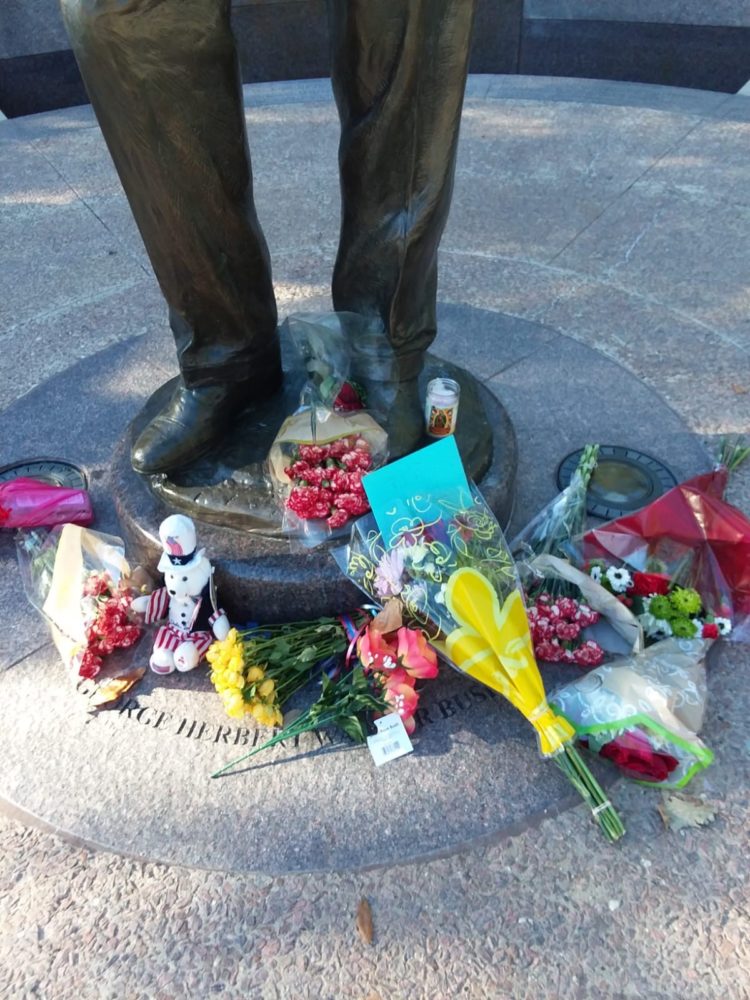 Though not a part of official ceremonies, Houstonians have been leaving flowers and other tributes on the George H.W. Bush statue in Sesquicentennial Park.