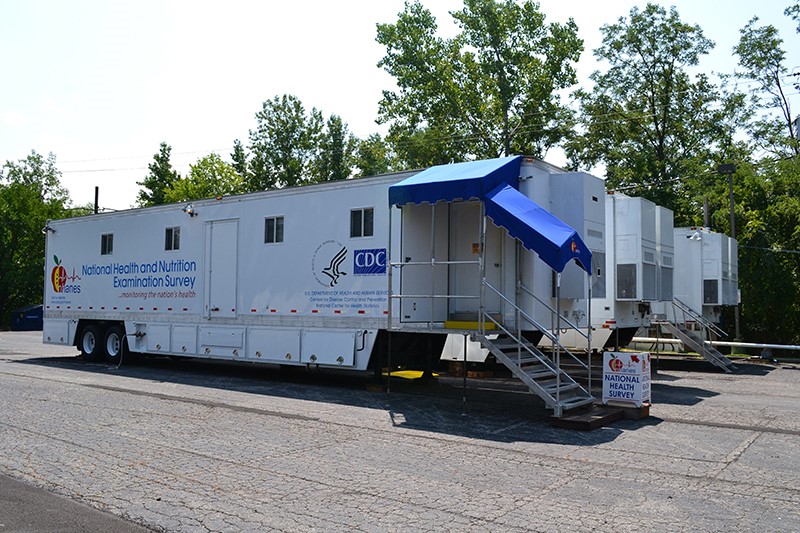 Personnel from the Centers for Disease Control and Prevention (CDC) are canvassing Harris County starting Thursday to find residents who are eligible and want to participate in a health survey that gathers important information used to develop national health policies and programs.
The survey is called the "National Health and Nutrition Examination Survey" (NHANES) and Harris is one of 15 counties where it will be conducted during the coming months.
The CDC's goal is to survey 5,000 people nationwide and, specifically from Harris County, 598 residents.
"We select areas that have a high density or that have a high population of people in that area so that we can get a representative of all races, all ethnicities, all ages of different types of people," said George Dixon, survey manager of NHANES.
The survey is meant to build a snapshot of health and nutritional trends across the United States.
"Even though each participant in the survey that's selected to participate here in Harris County will get individualized results, those results will be paired with 15 different other counties that we've selected this year," Dixon said.
The survey consists of a screening to determine eligibility to participate in the survey. After that, a health interview at the respondent's home –or their place of preference– is conducted.
The final step, which can happen weeks after the interview, is an examination at what the CDC calls mobile examination centers. Each respondent receives a report after the examination and all the information collected is kept confidential and is protected by law.
Among other topics, the survey gathers data on conditions such as diabetes, obesity and cardiovascular disease. The data compiled are also used to create standardized growth charts for pediatricians across the country.