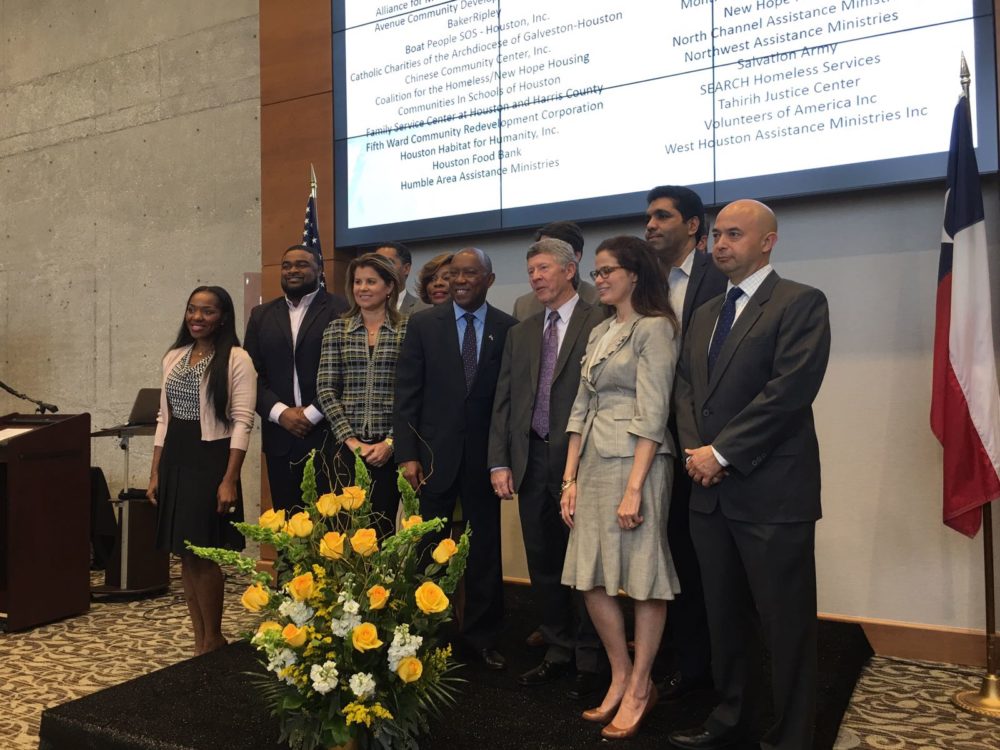 Houston Mayor Sylvester Turner and Harris County Judge Ed Emmett announced Wednesday the fifth and final round of $3 million from the Hurricane Harvey Relief Fund is going to 17 non-profit organizations that will provide furniture, cash assistance and other basic needs, as well as case management, to qualified victims.
Turner and Emmett established the Fund, which is administered by the Greater Houston Community Foundation, in 2017 to provide immediate, medium and long-term disaster relief.
The total distributed charitable donations has been $113.6 million. The funds have provided recovery assistance to approximately 190,000 households, according to the Mayor's Office.
Turner said even though it's been over a year since Harvey, "there is still work that needs to be done to help people get back on their feet." Emmett noted the local nonprofit grantees "have strong track records of supporting our communities."
The Fund surveyed organizations based in the hardest hit communities to determine remaining needs while planning the last round of grants.
Details on the grants can be accessed here.