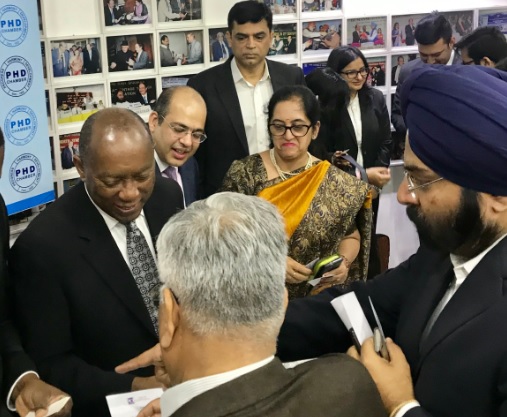 Houston Mayor Sylvester Turner and local business representatives who recently took part in a trade mission to India are looking at the possibility of establishing a direct flight between the Bayou City and that country.
Turner said that "direct flights would encourage more business activity and tourism to and from India and Houston," while K.J. Alphons, India's Minister of Tourism, also supported the idea and noted he would like it to get traction fast.
Alphons said he would work through government channels to help clear the way for airlines to obtain permission to establish a direct flight, according to Mayor Turner's office.
Houston is the fourth busiest gateway for trade between the U.S. and India. Additionally, India is Houston's 10th largest trading partner among nations, with $4.3 billion in trade a year, growing by 36 percent from 2017 to this year.
Technology innovation, tourism and energy trade were other topics the delegation led by Turner –which also included Houston Mayor Pro Tem Jerry Davis, as well as Council Member Jack Christie and members of the Greater Houston Partnership— touched on during the trip to New Delhi and Mumbai.
India buys $1 billion worth of liquid natural gas (LNG) from foreign sources every year and the Houston mayor noted that the city has "the right mix of know-how and corporate infrastructure to provide more LNG to India."
Besides Alphons, the delegation also met with Indian Vice President Shri. M. Venkaiah Naidu and Mumbai Mayor Vishwanath Mahadeshwar.