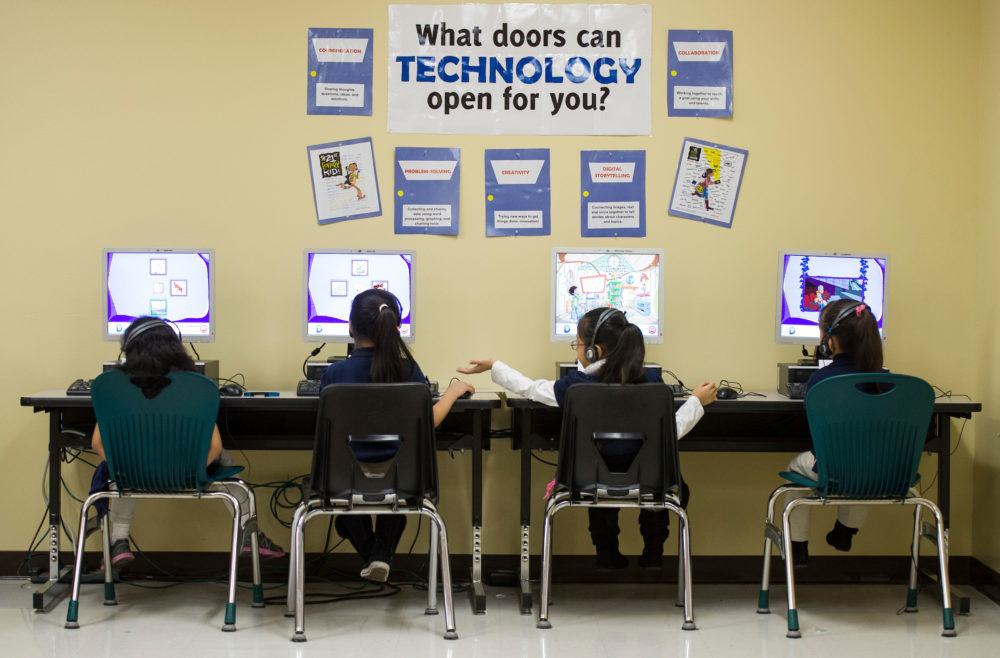 Computer science is one of four areas where the Texas Education Agency has declared an official teacher shortage.
"All of our area school districts on a regular basis are asking for computer science teachers. And not just secondary computer science teachers, they're asking for elementary and middle school," said Paige Evans, who works with the teachHOUSTON program at the University of Houston.
For 10 years, Evans has coached students majoring in math and science to try out teaching in the classroom.
Now, with a new $1.7 million grant from the U.S. Department of Education, the University of Houston plans to step up their recruitment efforts for computer science teachers.
Evans said that half the money will support student scholarships. And they'll especially encourage women and students of color to join the field.
The grant will ask current computer science majors to consider teaching and will embed more computer science instruction for all teachers-in-training. UH also plans to target people who want a career change and working professionals who are interested in teaching.
While it can be hard to compete with the private sector –where computing jobs make up over half of all projected new jobs in science, technology, engineering and math, or STEM– Evans said that they ask students to just try out teaching.
"Basically they're not giving up on their computer science. They're adding another option, which is a teaching option. There are a lot of people out there that love to teach," she said.
The goal is to prepare 240 new STEM teachers over five years, including about 60 instructors to teach in the Houston area.