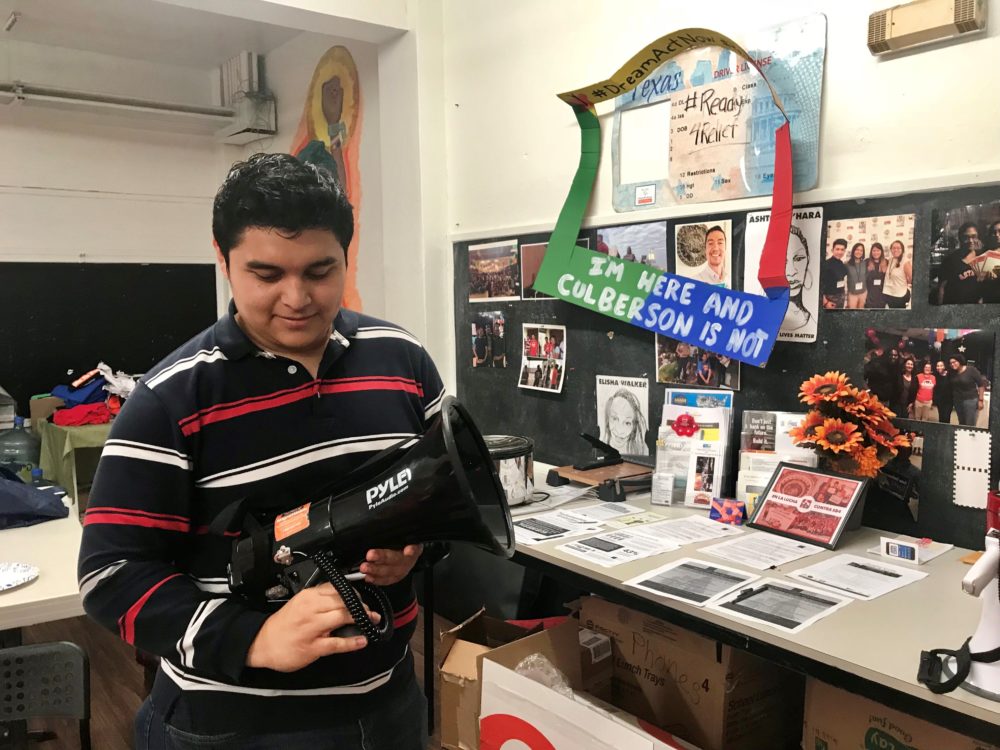 Fifty percent fewer Dreamers renewed their DACA applications in Texas in fiscal year 2018.
According to U.S. Citizenship and Immigration Services (USCIS) data, immigration officials approved 18,707 DACA renewals, compared to 37,977 in fiscal year 2017.*
The number of new DACA applications also fell by more than half to 2,292.
DACA, or Deferred Action for Childhood Arrivals, protects undocumented people who were brought here as children from deportation and allows them to get driver licenses, work permits and go to college.
Though the Trump administration tried to end the program in September 2017, many young Texans remain protected for now.
BakerRipley immigration attorney Jill Campbell said the Trump administration halting the program likely caused some of the drop. No new applications are being processed and renewals were on hold for a few months.
"You're talking about a big chunk of time there where just no applications were permitted. It wasn't that the applicants were choosing to not file, it was that the government was prohibiting those applications," said Campbell.
She said that, while the program was halted, some recipients lost their work permits because they couldn't renew DACA and they're now struggling to pay the $500 renewal fee since the program restarted.
Campbell said another potential impact on renewal numbers is that there are Dreamers who are still struggling after Harvey.
"They're still recovering from Harvey financially, so 500 dollars is a lot of money and they have to come up with that money every two years," said Campbell.
Though federal courts have ruled to continue DACA renewals, its future will likely be decided by the U.S. Supreme Court.
*Since renewals are generally done every two years, not all DACA-recipients had to renew in fiscal year 2018, so numbers do not reflect the total number of Texans protected by DACA. There was also a large decrease in DACA renewals in 2016, unrelated to the halting of the program.