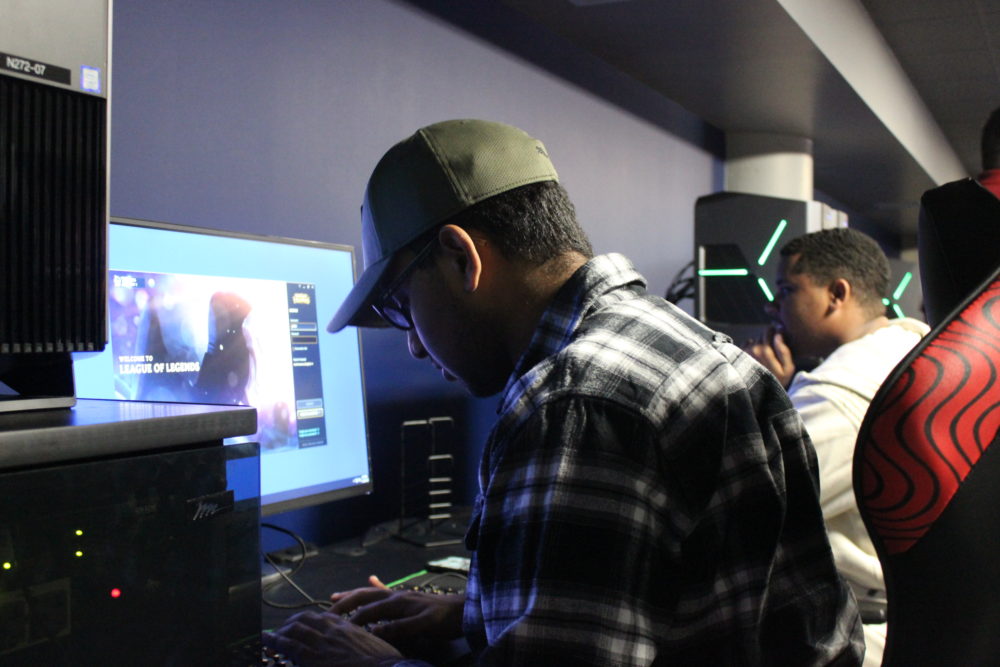 When it comes to college sports, junior and former football player Richard Rodriguez usually thinks of the big three: football, basketball and baseball.
None of those are played at the brand new esports center at the University of Houston-Downtown. And Rodriguez is thrilled. He expects that the most popular games will be the likes of Overwatch, League of Legends and Dota.
"Gaming as a whole has been a driving force for me, through education, through hard times and everything like that. And to see it here at the university I go to and being a part of the planing and bringing this organization up actually drives a huge fire inside my body," Rodriguez said.
This week, the University of Houston-Downtown debuted its new eSports Center, believed to be the first gaming center on a college campus in Houston. It's part of a growing trend in Texas to attract gamers. This weekend in Arlington, near Dallas, the nation's largest gaming venue will open with a 100,000-square foot arena and a 85-foot screen.
At UH-D, President Juan Sánchez Muñoz told a crowd eager to try out the consoles that his own son encouraged him to support the new center.
"You have to push us, and we have to deliver," Sánchez Muñoz said.
The administration acted quickly to make the center a reality, spending over $150,000 from different budgets and remaking the space in under two months.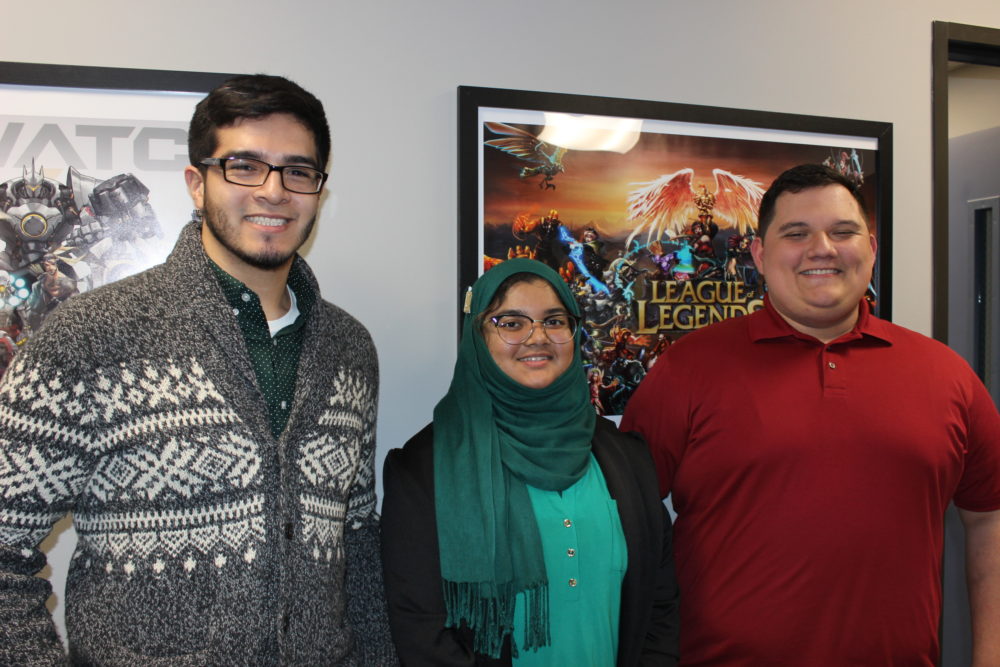 Rodriguez and other students helped envision the new center's consoles and look. It has 16 stations where players can sit in red and black gaming chairs — just like popular gamer PewDiePie's clutch chair — and can switch from computer-based games to XBox or PlayStation or Nintendo Switch. The keyboards glow in the dark, rolling from color to color. And the screens are larger than average at 27 inches. There's also a large screen for group games, where interactive play can also be streamed online.
Eashrak Zubair is a senior who helped pick the special chairs.
"And I feel like this is going to bring a lot of students together because we do have a lot of gamers. A lot of schools do, but they don't have an official space for it — they just have a gaming club. So, we have the space for it and we can start competing other colleges now on a varsity level," she said.
So far, interest on campus for esports has been huge, said Jose Vazquez, assistant director of student activities. He said that when they called an early interest meeting, about 150 students showed up — more than for any other interest or activity on campus.
"I think the goal is to give the students a location on campus where they can congregate and build that camaraderie and build that family and have kind of fellowship among gamers that traditionally you have at cafes or through tournaments or through leagues," he said.
Vazquez said that they plan to start a varsity gaming team next fall and eventually a degree program in electronic arts and game design.