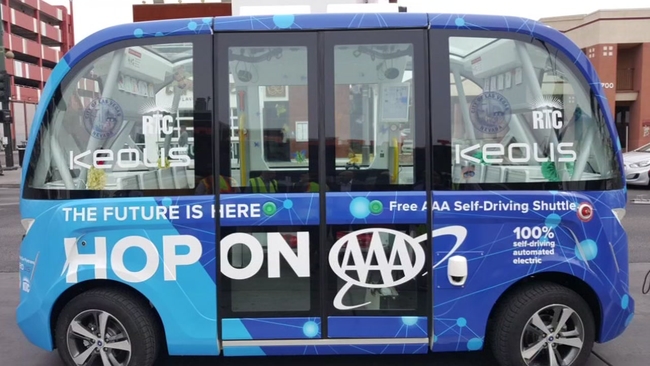 Last spring, METRO announced a plan to run an autonomous bus along TSU's Tiger Walk, a shared-use path that cuts across the campus. Now, the transit agency said it will start a pilot program in January.
METRO CEO Tom Lambert said they're curious to see how autonomous vehicles function on a small scale, as they look for new ways to move commuters through the growing region. He added that a college campus is a good testing ground.
"There's a lot of pedestrian movement, cycling movement, golf cart movement," Lambert said. "There's a lot of things we can learn."
In the second phase of the pilot, Lambert said they hope to run the bus on nearby Cleburne Street to see how it interacts with vehicular traffic.
Looking ahead to the future, Lambert wants to know if autonomous vehicles could play a larger role in the transit system.
"I'm convinced that you can platoon buses on a 100-mile HOV network we already have invested in," he said. "If the technology continues to progress, there's a lot of bidirectional movement we can get with the existing right-of-way."
During the TSU pilot program, Lambert said they also want to gauge how people react to a vehicle without a driver. But he added they will have an operator on board while they're testing the vehicles.