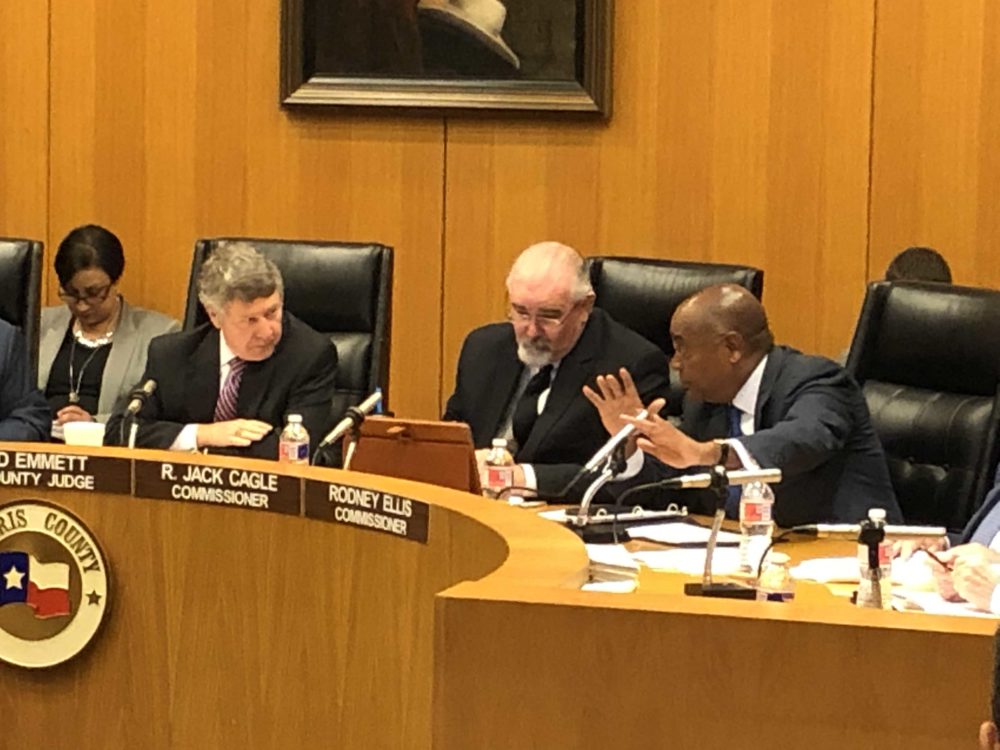 The fate of a lawsuit over Harris County's bail bond system now rests in the hands of the incoming county government. County Judge Ed Emmett said he's done trying to reach a settlement. The case has been stalled most of the year, following a ruling by the U.S. 5th Circuit Court of Appeals.
The 5th Circuit upheld most of a lower court decision that the bail system discriminates against poor defendants, keeping them in jail if they can't afford to pay their bond. Judge Emmett said he and the county commissioners were willing to settle based on the appeals court ruling, but the plaintiffs weren't.
"I'm going to leave it to the county attorney to move forward," Emmett said. "A couple of us aren't going to be here come January, and you all can hash that out, but I think we made our best effort to settle based on what the 5th Circuit did."
Emmett accused the plaintiffs of delaying a settlement until after the election for political reasons. "The pound of flesh has been extracted from this deal," he said, "but we tried to settle. Make no bones about that."
Emmett lost his bid for reelection to Lina Hidalgo. Commissioner Jack Morman of Precinct 2 lost to former Harris County Sheriff Adrian Garcia. In addition, seven of the 15 criminal court judges who are defendants in the lawsuit were defeated at the polls. Their successors will take office January 1.